First, let me explain a small, but somewhat important detail. A wedding planner can be a wedding coordinator, but a wedding coordinator will not always be a wedding planner.
A wedding planner is often hired early in the process, typically before any major vendors are booked.  She takes a very hands-on approach to the planning and designing of the event.
A wedding coordinator is sometimes referred to as a "day-of coordinator" and isn't as hands-on in the creative process and their time to shine is about 6 weeks out from the wedding up until the week after your wedding, in some cases. Sometimes, a wedding coordinator can take on a few roles the wedding planner would take on, but those are usually add-on items, so be sure you have the discussion with her as to your needs/wants and expectations.
Hopefully that gives you a good idea between the two titles, so let's jump into it.
1. A venue coordinator and a wedding coordinator are not the same thing
Don't get me wrong, your venue coordinator is a god-send when it comes to all the moving parts of your reception. But, a wedding coordinator is going to take care of all the moving parts that happen outside of the reception. And then the two of them will work together while you and your guests are living it up at the reception. While your Venue Coordinator is going to make sure everyone does their job at the venue, your wedding coordinator is going to make sure everyone does their job… period.
2. Something is going to go wrong
It's inevitable. Someone is stuck in traffic, a groomsman grabbed the wrong pants or your aunt stepped on the hem of your mom's dress. Want to know the great part about having a wedding coordinator or wedding planner when things like this happen? You'll never know. And if you do find out, it will be well after the problem is fixed. Your wedding coordinator or wedding planner has seen just about everything. Orders get confused, numbers don't get updated and invoices don't get ticked off as paid. Mistakes are always going to get made, so let someone else handle those mistakes while you enjoy having your friends and family all in one place with you.
3. Your Mom has enough to deal with that day and so do your guests
Let me promise you that your mom is feeling every bit of every feeling you're feeling on your wedding day. Maybe even more. This is a huge day for the family! Family and friends are coming in to celebrate you and er'body is going to be vying for her attention after they get their hands on you. Let her enjoy the day, too. A wedding coordinator or wedding planner will make sure she is taken care of just as she will be making sure you're taken care of.
You invite your guests to be your guests for a reason. Appointing your old college roommate, Amber as the point person for questions from your vendors is great. But what happens when Amber, Mindy, and Emily all meet up for brunch before the wedding and she doesn't hear her phone in the restaurant? Or worse, there's a question Amber can't answer and you're off taking photos, cellphone-less? Let your guests be guests and enjoy all the details you've put together for them. Your wedding coordinator or wedding planner will be able to answer any and every question on your behalf.
4. At some point, people will get really tired of you talking about your wedding
It's true. Rebecca can only hear about napkin colors for so long before she wants to stuff one down your throat. But you know who wants to hear about napkin colors? Your wedding coordinator or wedding planner. She also wants to hear about your ideas for centerpieces, linens and escort cards.
She will also be a great referee when you and your dad can't see eye-to-eye over a donut wall or cookie buffet. Your wedding coordinator or wedding planner is Switzerland and can weigh out the pros and cons or offer up a creative compromise (donuts AND cookies for everyone!) And believe it or not, she's a great fall guy when someone offers up unsolicited advice that you just don't want to entertain.
5. There is one point person everyone knows
She holds the key to the city – from your mom, to your dad, to the vendors, to your little brother who is tasked with making sure Aunt Karen gets on the shuttle to the church, she knows it all. One person holds the key to all the details, all the plans and all the answers about YOUR wedding. The two of you have been over every inch of your wedding so that she knows it inside and out. The two of you practically share a brain, really. She knows EVERYTHING about your wedding. Who else can say that? Your wedding coordinator or wedding planner will always work with your best interest in mind.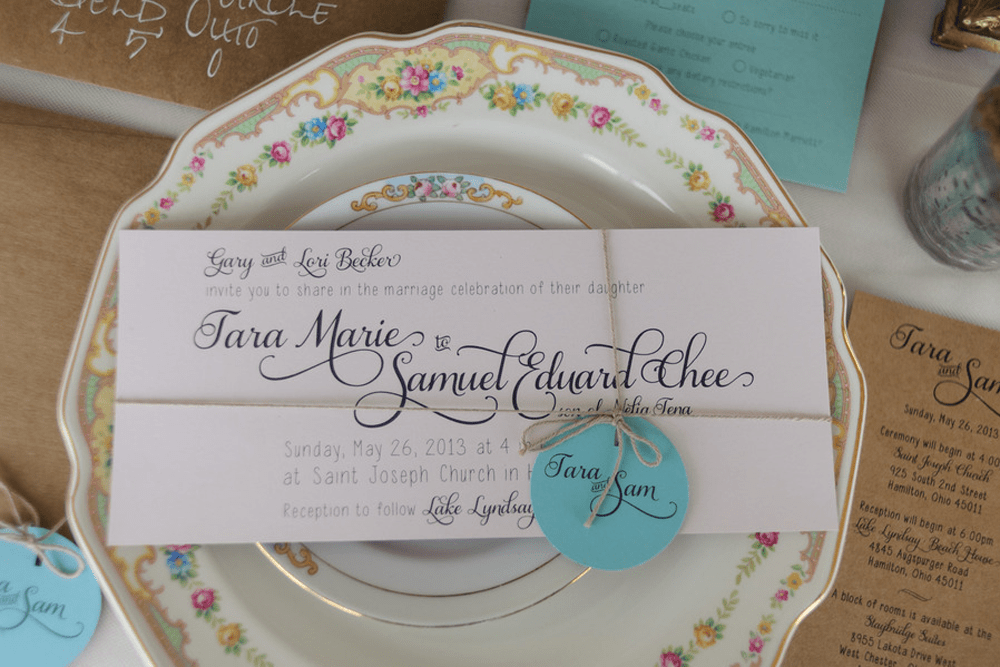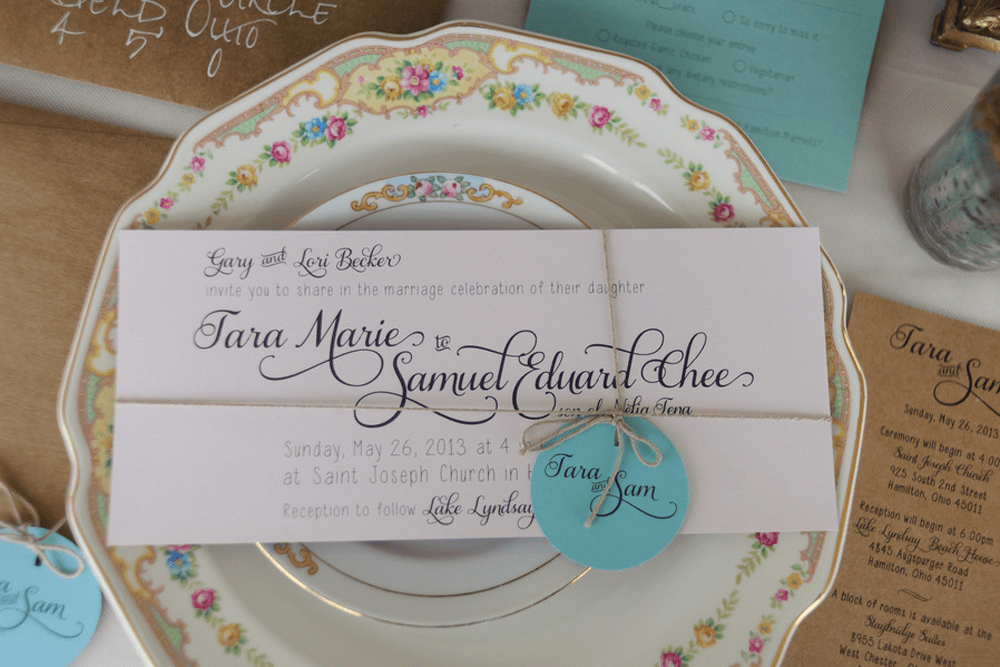 6. You're busy
You can't make 8320 phone calls or send 583 emails while you're at work to your vendors. Make one phone call your wedding planner or wedding coordinator and let her make those phone calls and send those emails. The two of you will touch base and she will work to get all your questions answers and your details finalized.
She will also run around town picking up lunch for you, running to your groomsman's house because he forgot his cufflinks on the kitchen counter, and grabbing the reprinted seating chart because Uncle Bob decided to bring a date and you had to re-seat everyone.
Your wedding coordinator or wedding planner will handle all the tasks you don't want to handle and will advise you on the tasks you want to tackle on your own. Trust me when I say researching restroom trailers is not fun. Let your wedding coordinator or wedding planner handle that task while you shop for fun bridesmaids gifts.
7. She has your budget on lock-down
It's really easy for the budget to get out of control once you start finding the things you really love and seeing how much it all costs. Your wedding planner or wedding coordinator will be able to guide you in the right direction when it comes to what's in your budget. You'll set your priorities with her and she can help you make decisions based on what's important to you and keeps you within your budget.
8. She can pair you with vendors you'll love
Your wedding planner or wedding coordinator knows a vendor or two. She will be able to gauge who will be a great fit for you, not only budget-wise, but personality and style-wise and save you a lot – and I mean a lot –  of time. Sorting through the sea of wedding professionals is overwhelming and she can offer up first hand experience with the vendors she knows will do a kick-ass job for you. Let her advise you on what to look for in a vendor, the questions to ask, and even the warning signs.
Sometimes it's not enough to ask vendors for pricing because, in most cases, they'll be fairly similar. And for some vendors, you need to have pretty specific information to give them to get the most accurate quote. Your wedding coordinator and wedding planner will be able to help you drill down some of those specifics. She can also offer up a price point based on past events with that vendor so that you can narrow down your choices before you even speak with another vendor.
9. You live out of town
Whether you bring your wedding coordinator or wedding planner and her team with you, or you hire someone in the town in which you're getting married, she will essentially be you. She will meet with vendors to go over your details and she will work on your behalf to ensure nothing falls off the to-do list.
If you're bringing your wedding coordinator or wedding planner with you, it will be her job to make site visits, talk to the key people in that area and treat the wedding just as if it were in her own city. The tasks are usually the same, so whether she's local to the wedding or local to you, she's a key player in your travel plans.
10. A wedding is comparable to a traveling circus
There are so many moving parts to a wedding it will make your head spin. Your wedding coordinator or wedding planner will speak with each vendor to create a timeline, ensuring everyone has the same expectation. There is no reason for your baker to drop the cake off if the table hasn't been delivered. But, your wedding coordinator or wedding planner already knows the rental company is late because the delivery truck was stopped by a train. Let her handle this tasks.
This goes back to point #5 – your wedding coordinator or wedding planner is the point person for all these issues. She can call the baker to let them know the rental company is about 30 minutes behind, allowing the baker to adjust their timeline.
Want my recommendations for a kickass wedding coordinator or wedding planner? Drop me an email.
---
Want to work together? Yeah, me, too. Let's talk invitations