As you comb through images while planning your wedding, you may run across blogs that list features as a "Styled Shoot" or an "Inspiration Shoot" and think, uhhh, wassat?
A Styled Shoot or an Inspiration Shoot is when I group of wedding vendors, and maybe a few non-wedding vendors, come together to get their creative juices flowing. Sometimes the vendors have worked together before and sometimes they haven't, so to get familiar with their creative process, they'll come together and create a wedding.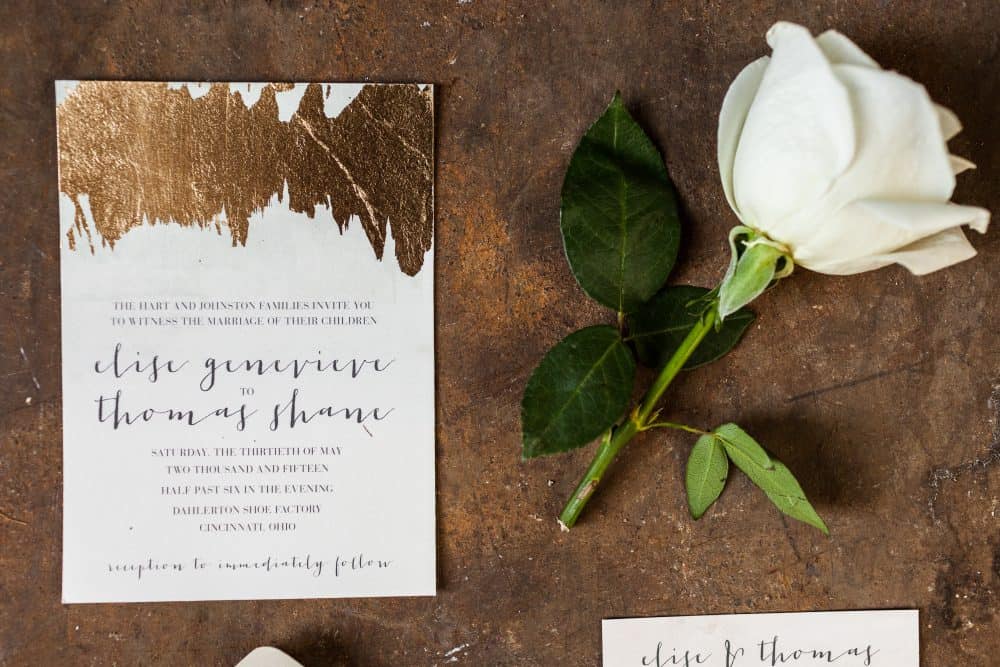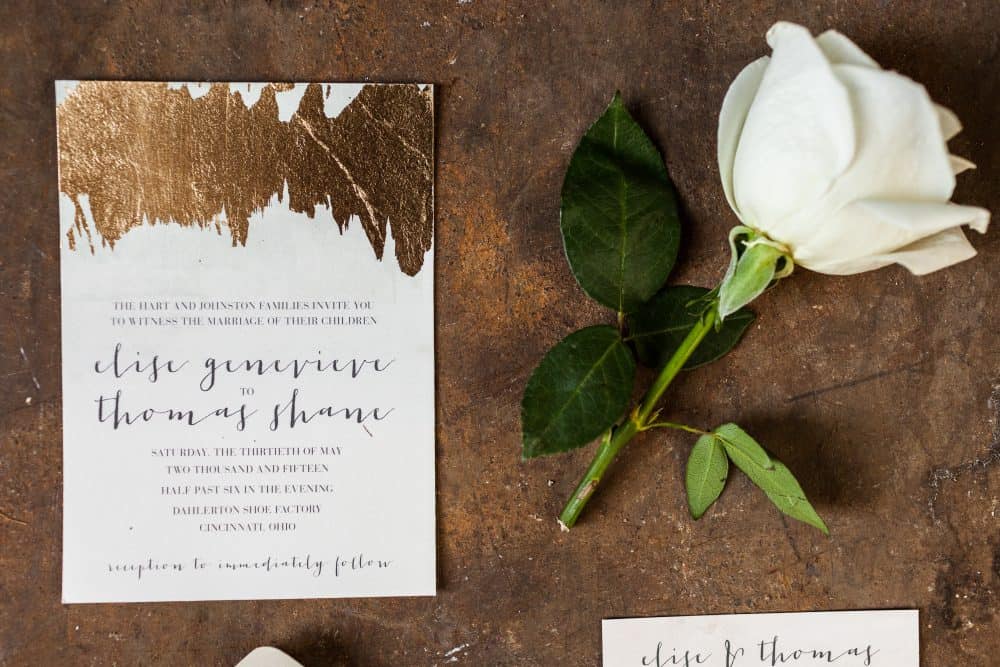 How can I use a styled shoot for planning?
A great way to use styled shoots for your wedding planning is to look at the styled shoot as a whole and ask yourself a few questions… Does it look cohesive? Does it look like the details were considered? Am I drawn to a particular part of the shoot; i.e. the florals or the linens? By pinpointing what draws you in to the shoot, you can start to see which vendors you might like to meet. And if you aren't sure which vendor provided what service, contact the planner or photographer of the shoot. They'll be able to either point you in the right direction or, better yet, make the introduction.
How does a styled shoot for wedding professionals?
Styled Shoots are a lot of work, I'm not going to lie. Think of it as planning an entire wedding in just a few months time. I've participated in my fair share; some I've just provided the paper goods and some I've had a hand in the design of the shoot. Vendors are investing their own time and money into these shoots, so they want to make sure they're bringing their A+ game.
This may mean the florist is going to try a style she's been dying to create, but hasn't found the right client for which to create it. A photographer may be wanting to shoot more film, but she doesn't want to practice at a real wedding. A rental company may have a few new pieces in their inventory and they want to show these pieces in an actual wedding setup instead of just a photo on their website. If they don't have a client to readily rent these pieces, they can opt to use them in a styled shoot so they have a visual to show their potential clients.
So, to see a styled shoot and then look at a vendor's website and maybe not see something similar isn't a bad thing at all. See it as a great thing because you know that not only is that vendor versatile, but it shows forward creative thinking.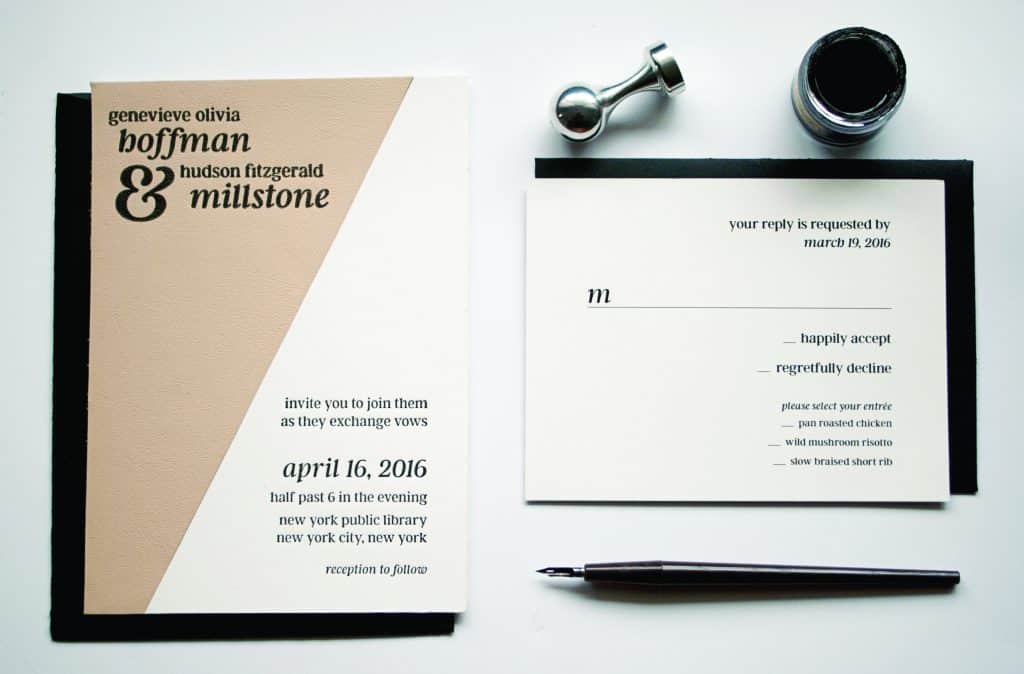 How does this work for you, an invitation designer?
So you may be thinking, that's great, but if they're doing ALL THE THINGS, there's a big fat chance I can afford ALL THE THINGS, so what am I supposed to do? This is something I often run into as I tend to experiment more when I'm designing for a styled shoot.
Dip dye, hand-deckled edges, edge painting; they're all processes I want to test out before I offer them to a client. Experimenting allows me to work out the kinks on a project that isn't for a client. If I deckle the edges of five invitations and think to myself, "this is for the birds", then I know one of two things:
1. I don't want to offer it to my clients, I will want to outsource this process ASAP
2. I want to build in extra time to the production timeline to ensure I can produce a top-notch piece without rushing myself or hating the project when it's complete. I rarely shy away from a design challenge and instead build more time into my production timeline.
BUT, the flipside of experimenting is I now know exactly how long production will take me to complete when you bring that image to me as inspiration. I can also offer up more cost effective alternatives that will look just a beautiful, but will fit better within your budget if that's the case. Take for instance a florist. He may opt to suspend a floral installation over the ceremony site for a styled shoot. By experimenting with different approaches during the shoot, he can rule out the approaches that just don't work instead of doing that trial-and-error at your wedding.
Styled shoots are ultimately a great way for wedding vendors to show clients what they're capable of producing. It gives them a chance to chase down some ideas, maybe splurge a little, and really show off their creative talents.
---
Want to work together? Yeah, me, too. Let's talk invitations