You just handed over your invitations to the post office to hand-cancel and push out into the world to your guests – give yourself a few days to celebrate because that was a feat within itself, yeah? But don't wait too long – you have your ceremony and a reception to think about next.
Remember back here in the write up about Save the Dates when we said to be ready to become immersed in all things paper when you start the process? You're in the home stretch – don't lose momentum now! Let's start the conversation about your ceremony and reception stationery, mkay?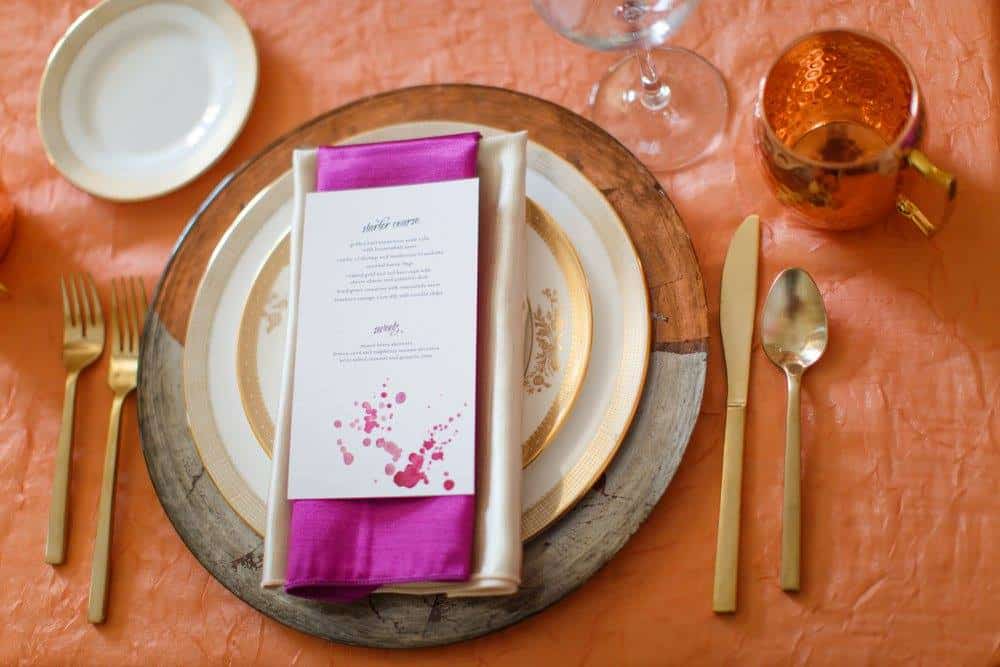 Before we get too far into it, let me give you a little tip for keeping your sanity. Once you've sent out your invitations, begin seating the guests you know will be attending your wedding. Your grandma, Aunt Bess and Uncle Jim, your bestie circle from college – put them at a table. If you're about 85% sure they'll be attending, put them in a seat. When you've received their physical RSVP, just put a check mark next to their name, make note of their meal choice if you need to do so, and call it a day. This will save you not only a million headaches two weeks before the wedding, but this will help show you how many tables you will need to have set. Then, slot in those guests you weren't so sure about as the RSVPs come in.