There are going to be weddings in your career when you pinch yourself. For me it was this seaside European Wedding in Dubrovnik, Croatia at the Grand Villa Argentina. Most may recognize Dubrovnik from scenes from Game of Thrones. I recognize it as my first European adventure… that also turned out to be my first European wedding.
Normally, I don't work the day-of weddings, but Mike and Melissa are good friends, so I tagged along to help my studio mate and the florist, Marti Heard Designs. We were set up in a little apartment right on the harbor, behind the farmer's market. Each morning we would walk down to the bakery and grab fresh chocolate croissants.The boat in which our friends would leave for a 10 day "funnymoon" was across the street, making it easy for us to meet up with them in the evenings to hang out in the small pub up the street or go to the Old City and explore.
Dubrovnik is a town full of small businesses, owned by locals. The artisans inside the Old City were amazing and I was fortunate enough to purchase two painting of the Old City from street vendors. I hope to go back and take my family so they can experience the amazing atmosphere of the city. Walking around, exploring a city surrounded by fortress walls – some with bombshells still stuck in them – it's really like nothing else.
Let's get to that wedding, though, shall we?
As seen on Martha Stewart Weddings
Watch the video here. Watching it brings back so many great memories of my five days in Dubrovnik.
Melissa's vision for her wedding was one of simplicity, subtle color and true elegance. There was nothing fussy about the decor and each detail was thought through carefully. The Grand Villa Argentina's outdoor areas lent to a very neutral, almost monochromatic style. The invitations were kept simple, opting for brown letterpress and each was wrapped in brown belly band with a Croatian emblem that we would use throughout the stationery. Beautiful vintage stamps were used to add a touch of that Old World European feel. We also added a map of the Adriatic Sea as an envelope liner and duplexed on the back of the invitation.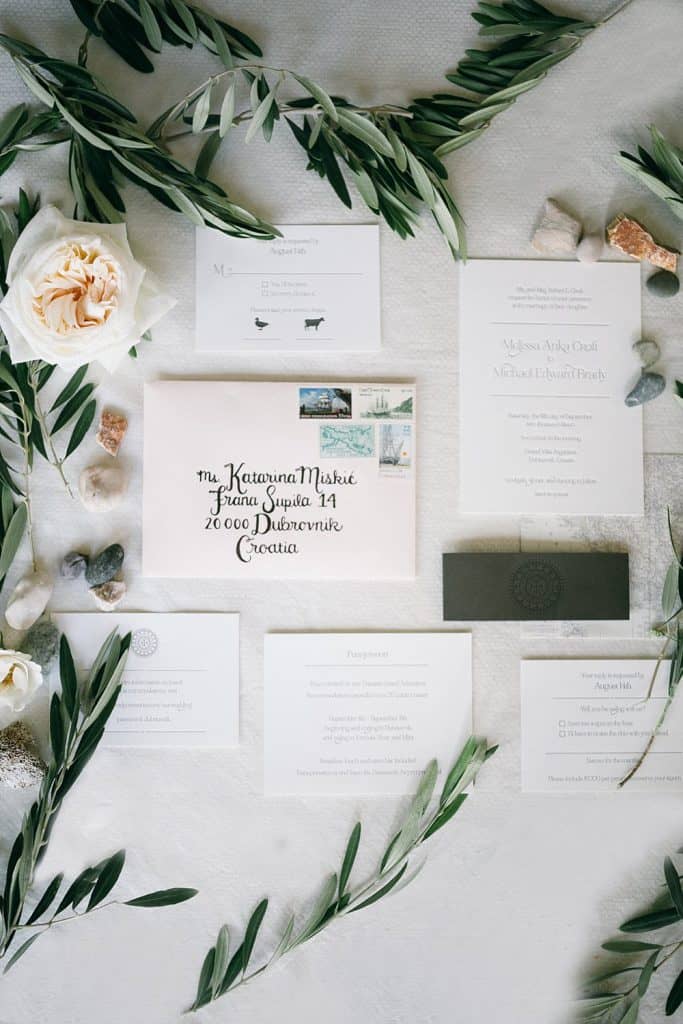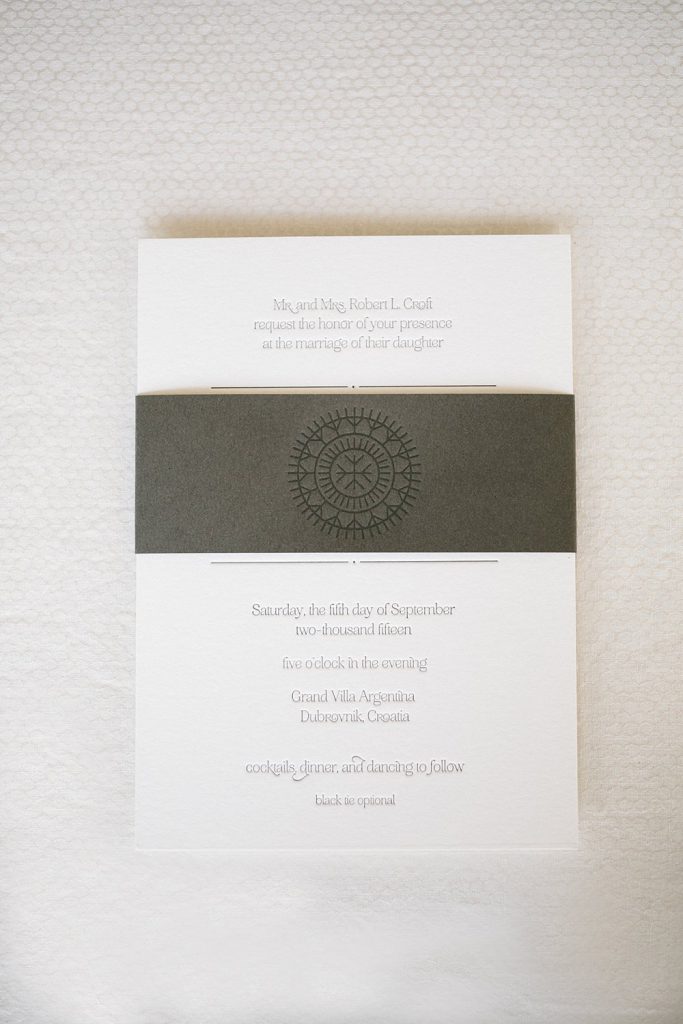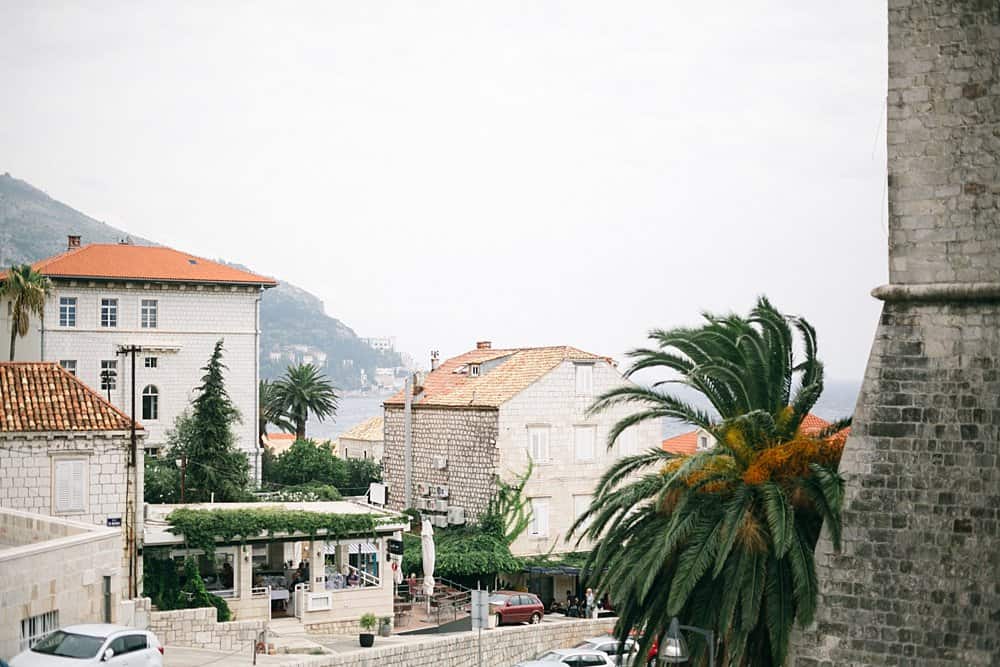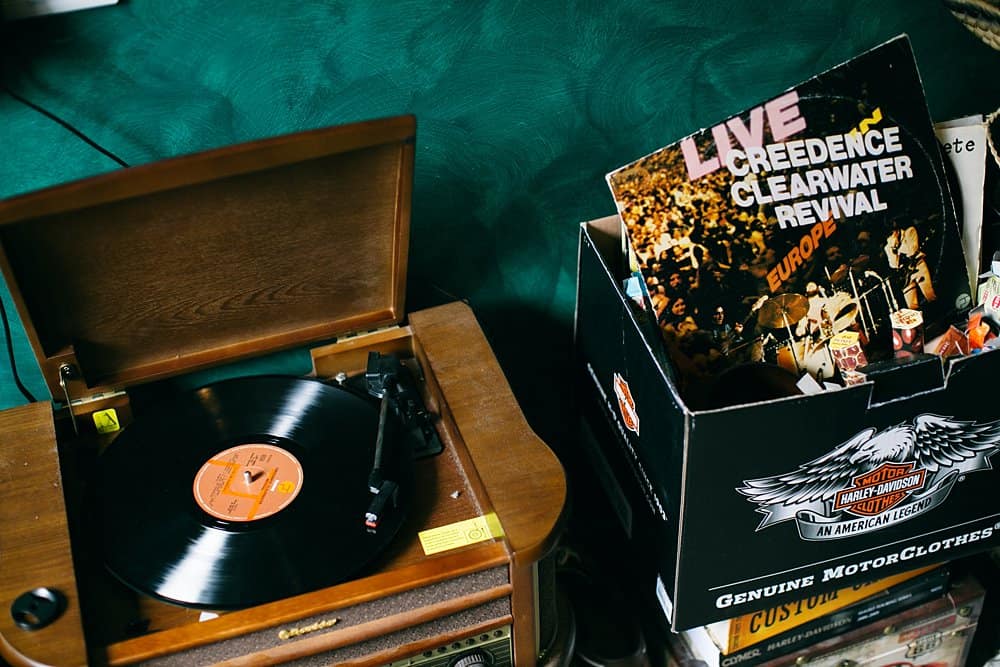 The boys get ready outside the Old City.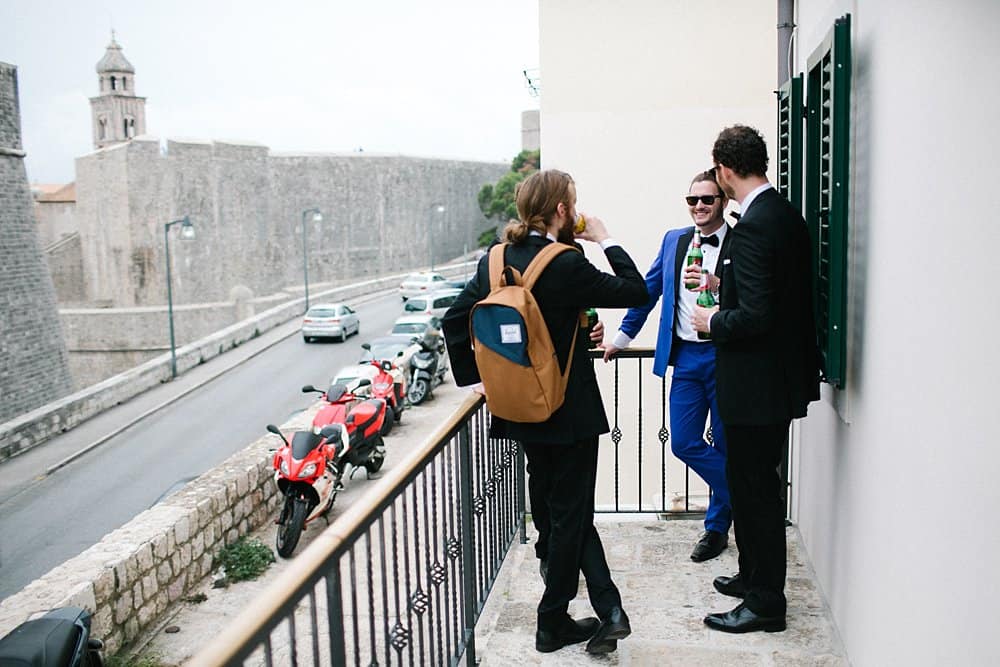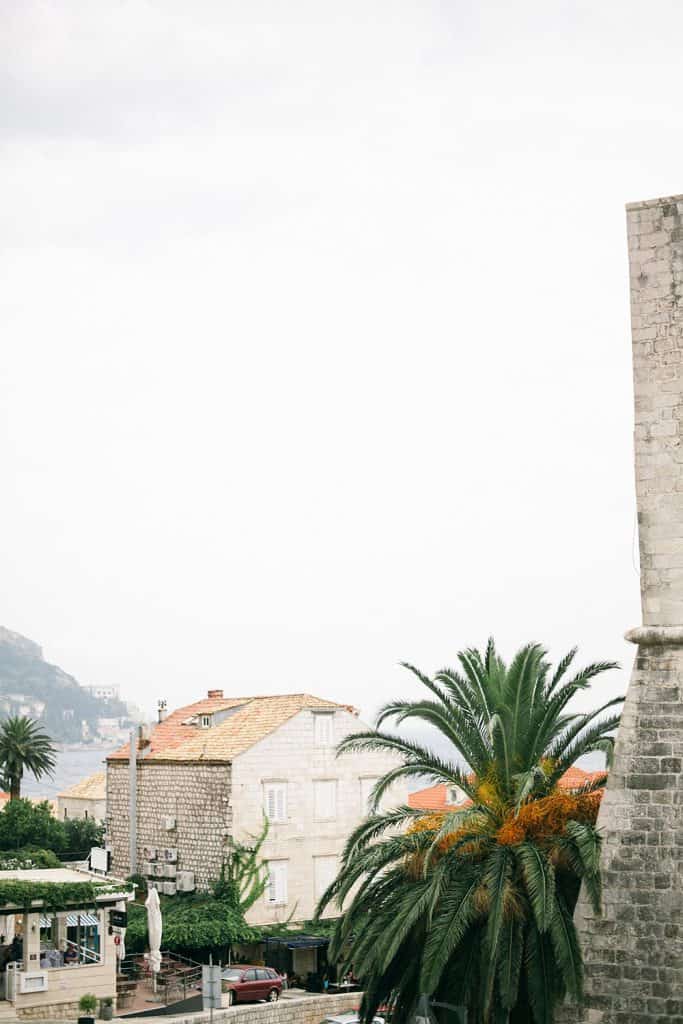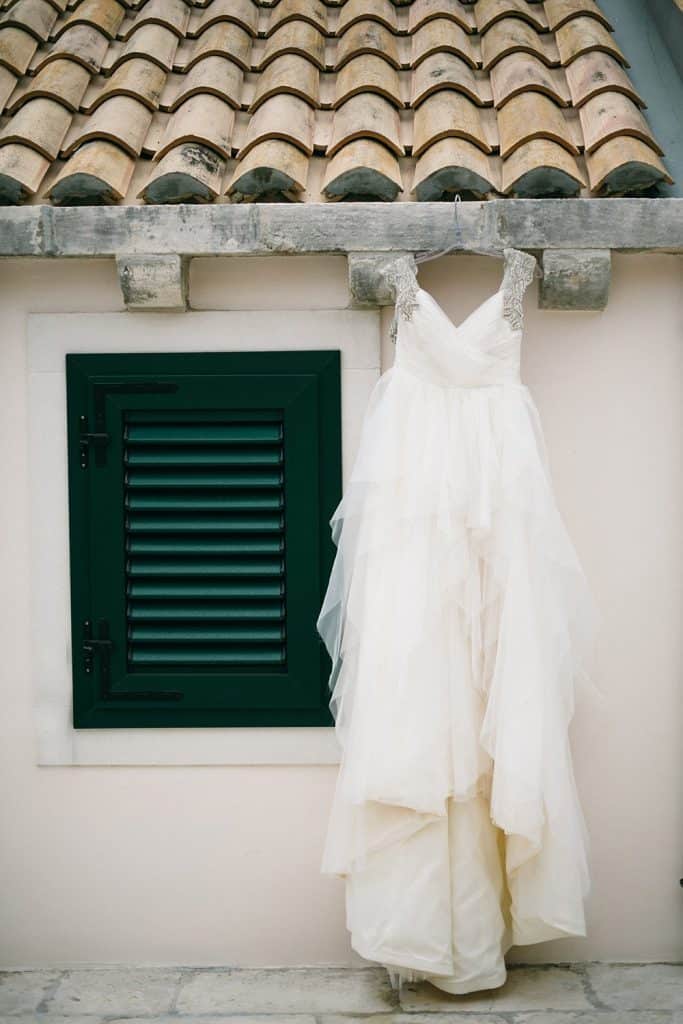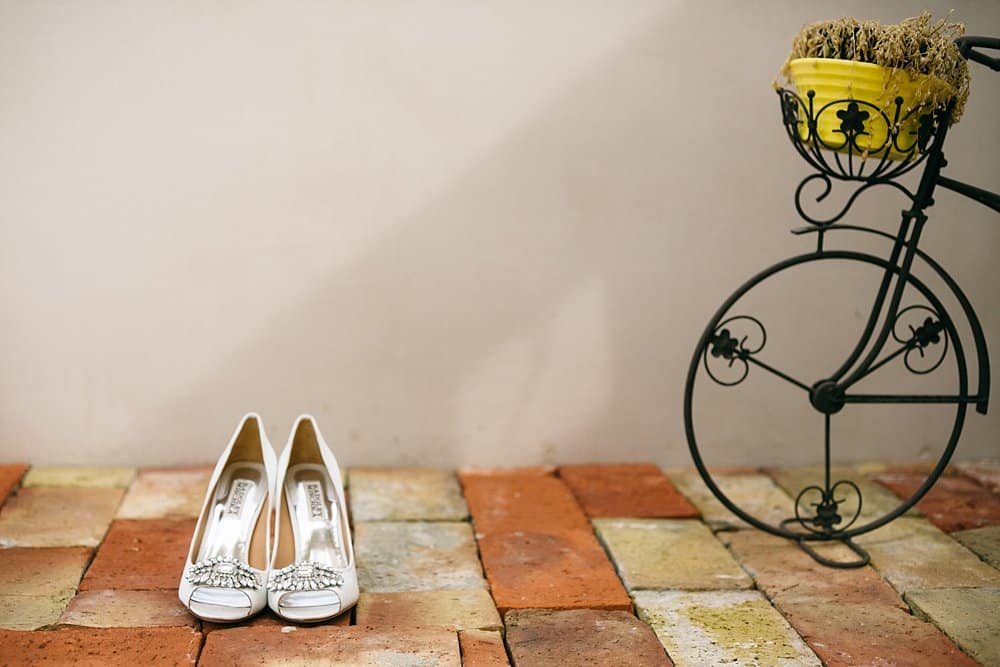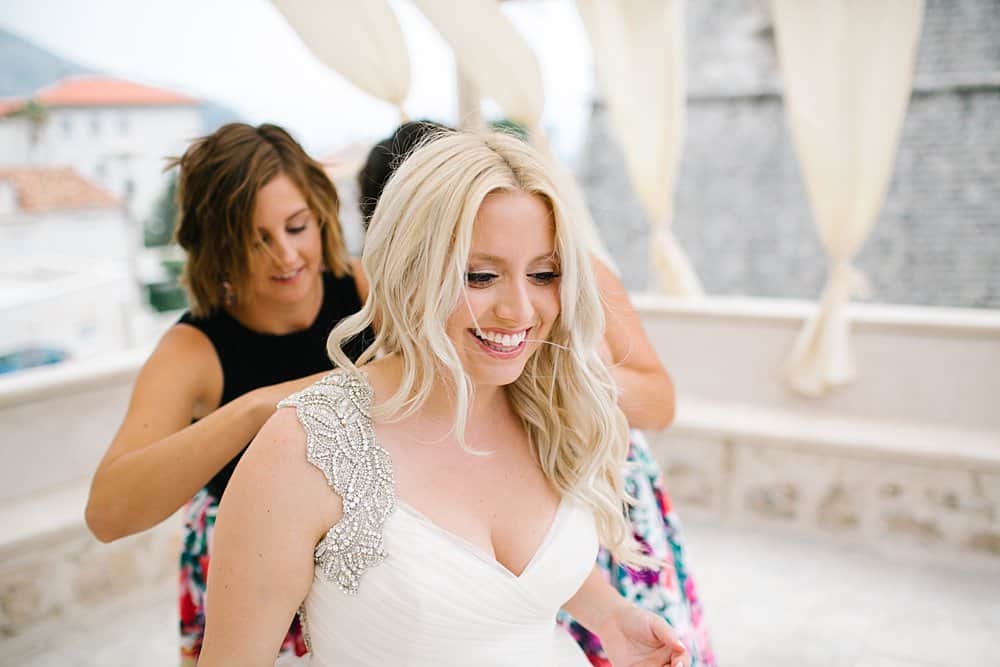 Melissa wanted her two best friends from childhood by her side. She wanted them to be comfortable, but vibrant. These off-the-rack Nordstrom dresses were the perfect compliment to both the wedding and her gals. Amber and Michael Ann looked stunning.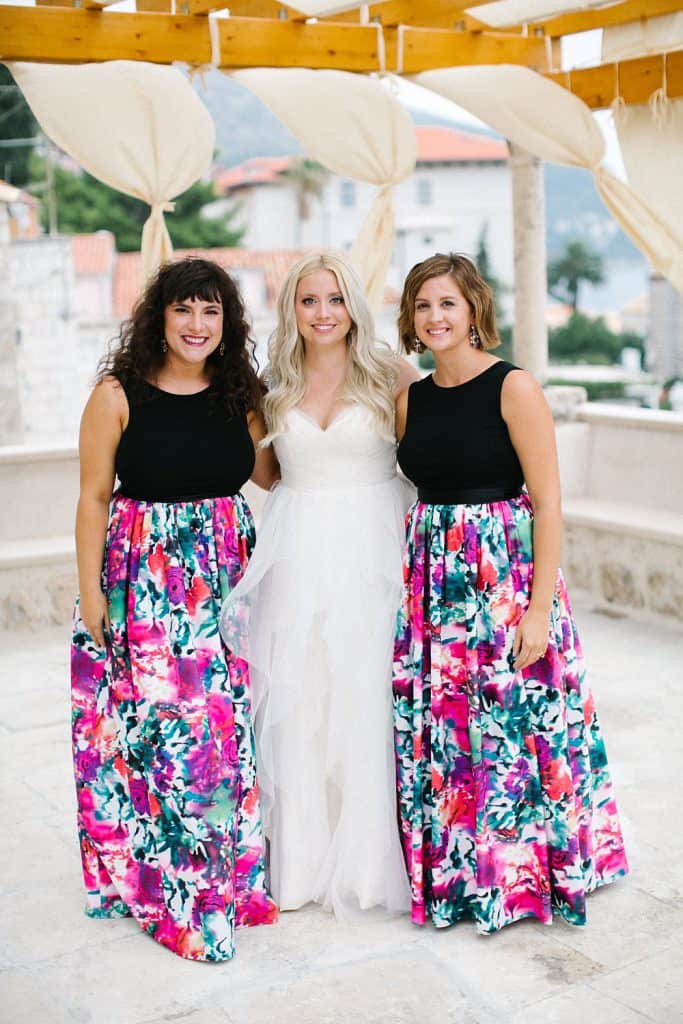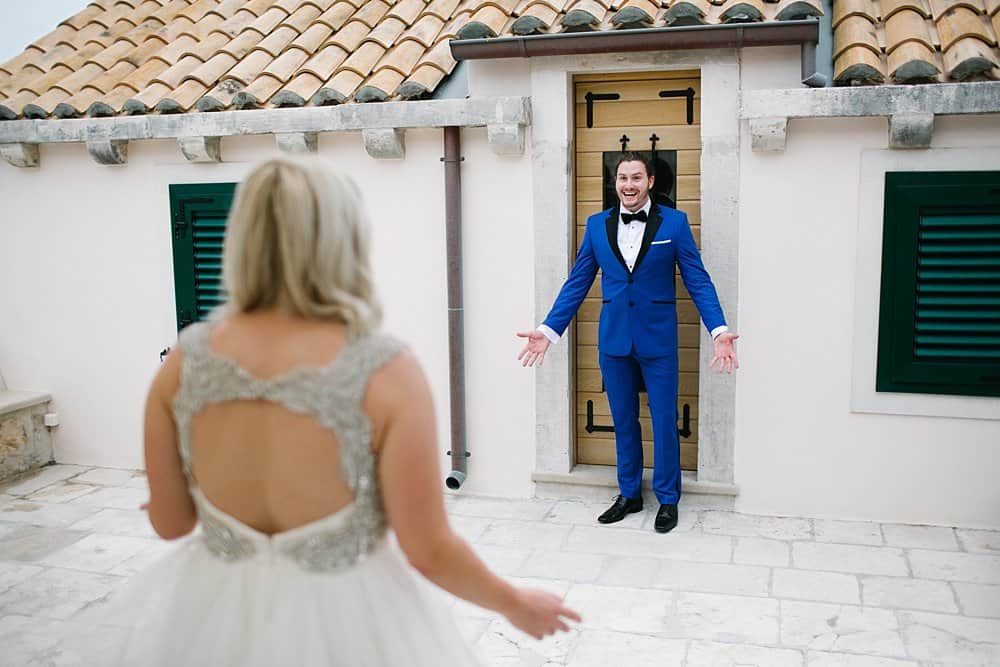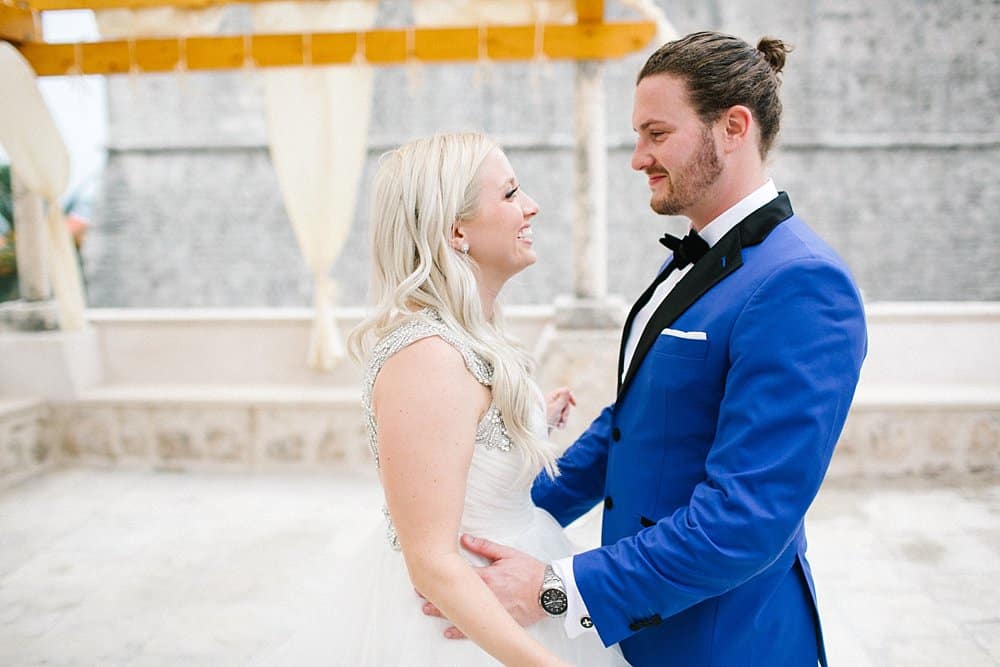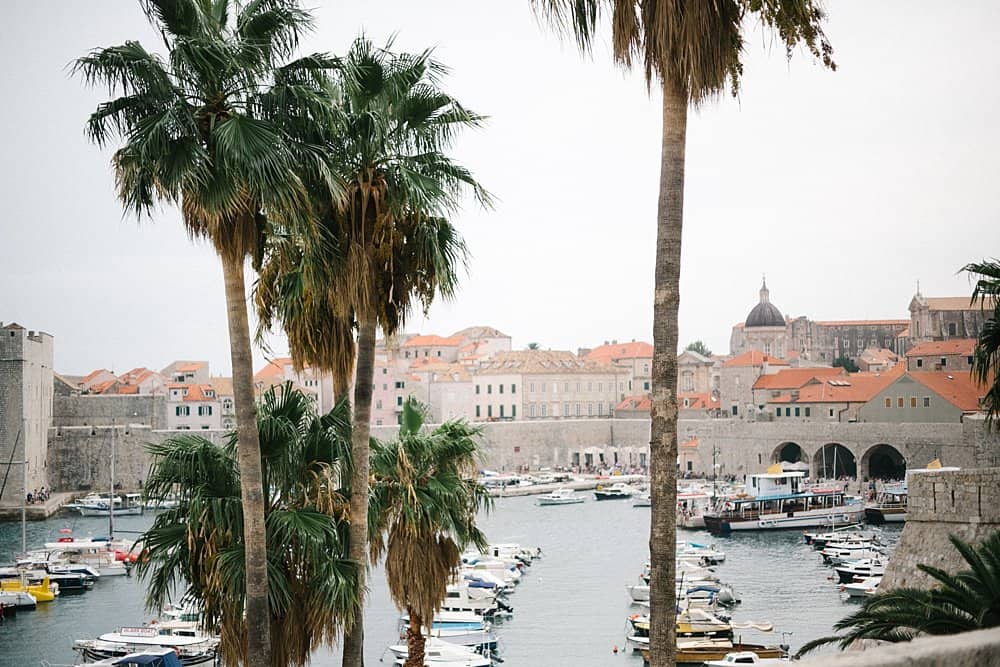 The Seaside European Wedding
Ghost chairs were brought in from the northern part of the country and played double-duty: as ceremony chairs and dining chairs. Each seat had a fabric covered programs wrapped in the same brown bands used with the invitations. Guests were greeted with champagne and were able to mingle a bit before the ceremony began.
Usually, the ceremony is held facing that back wall you see below. Melissa wanted to have the ceremony between the arch, using the already there greenery as the perfect frame. We added a few florals to highlight the arch in which the ceremony was conducted.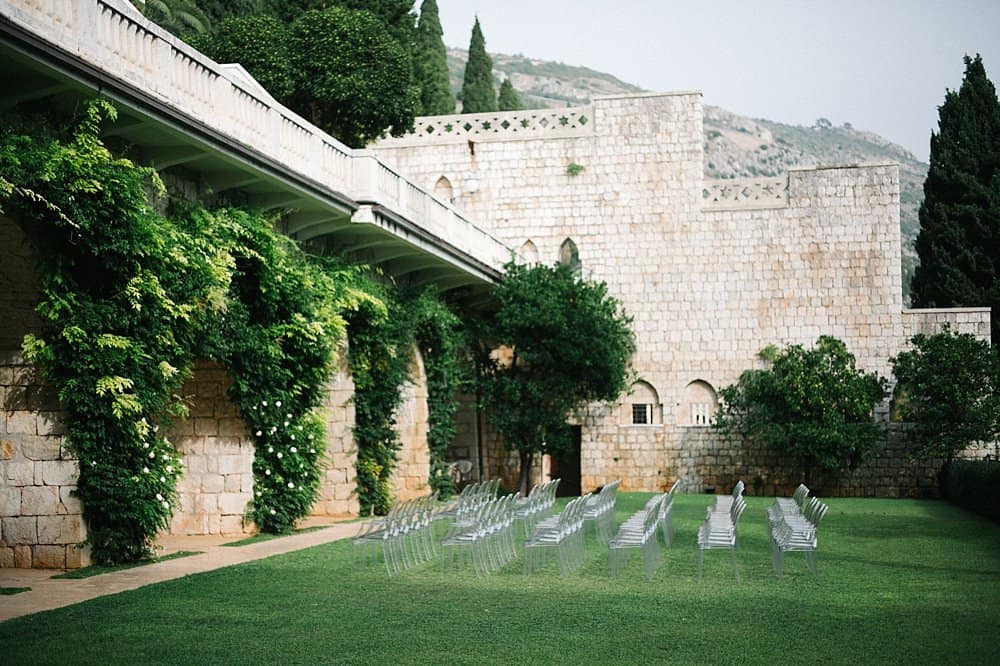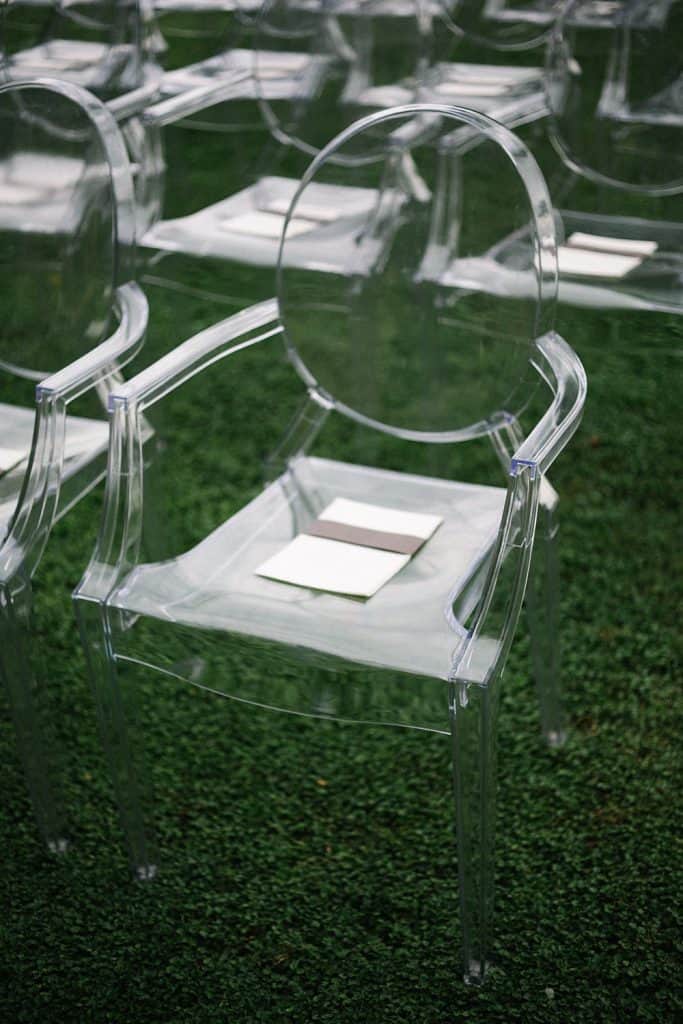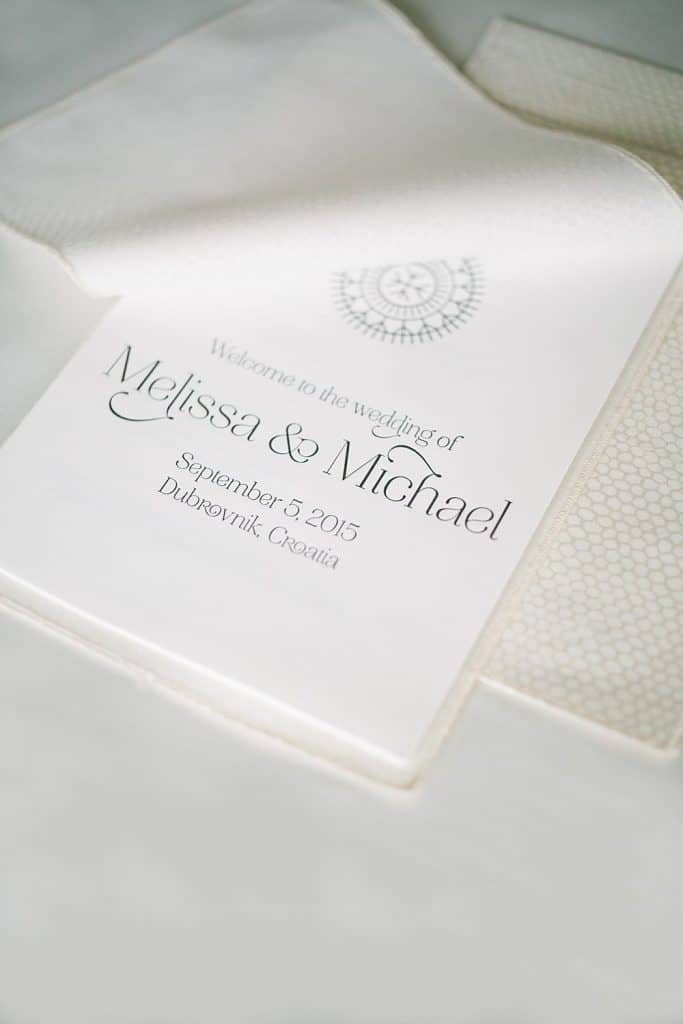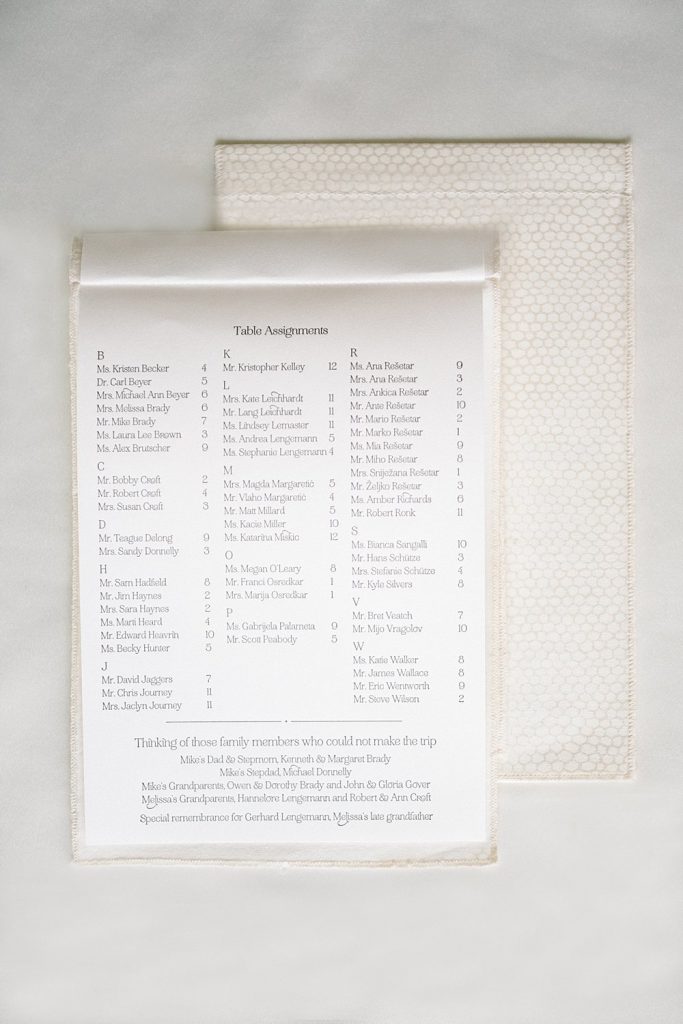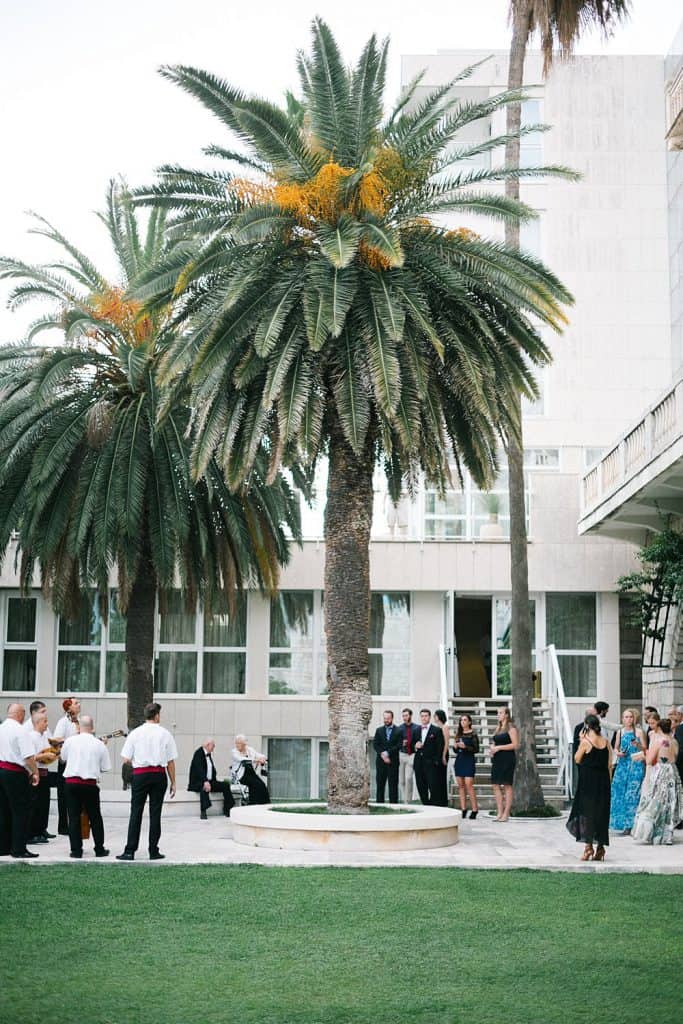 These stairs. Oh how I love to hate these stairs. I ran up these stairs, plus another 4-5 flights every time we needed to bring something down from the main ballroom to the reception area. I'm pretty sure we ran those stairs at least 10 times each way.
With a bit of a language barrier, we ended up dressing the entire tablescape and setting each place setting for guests. I'm not going to lie, it was exhausting, but I have to say I'm really proud of how we were able to get it all done.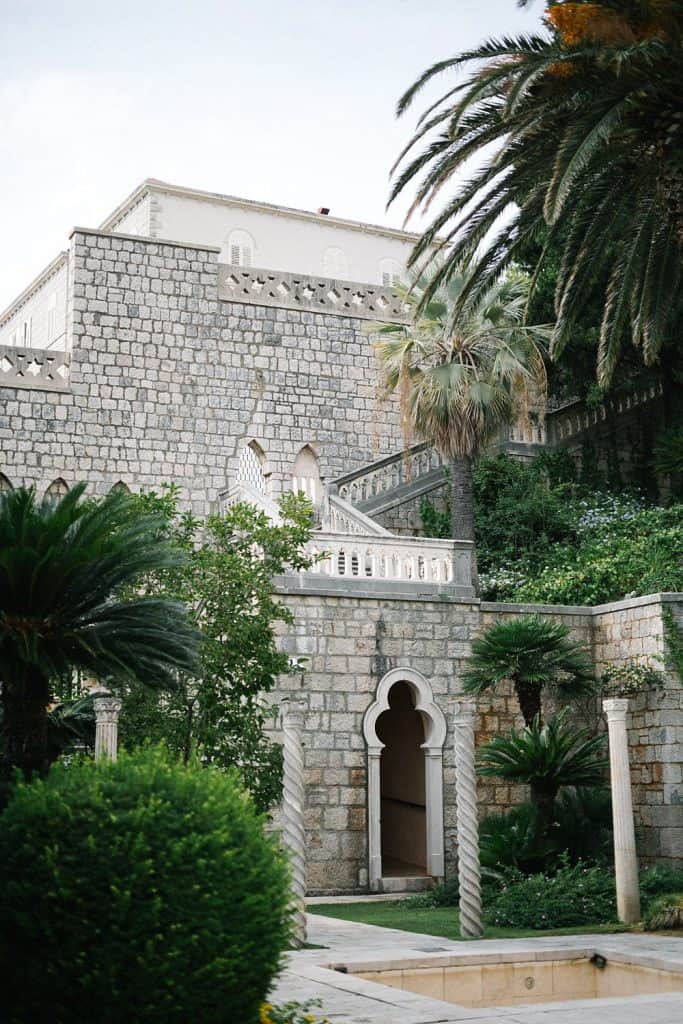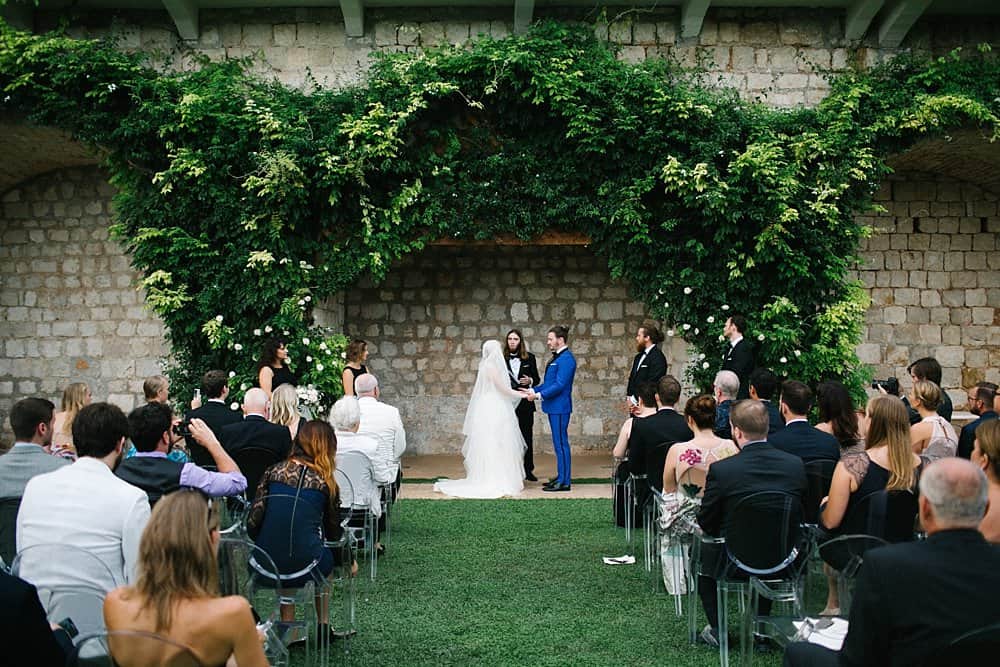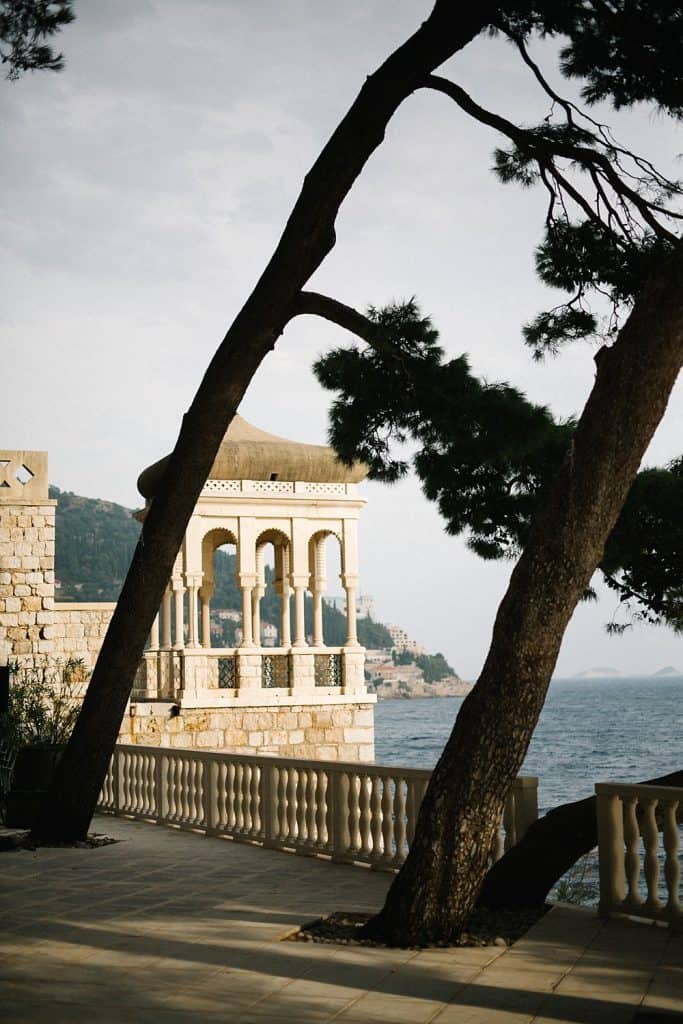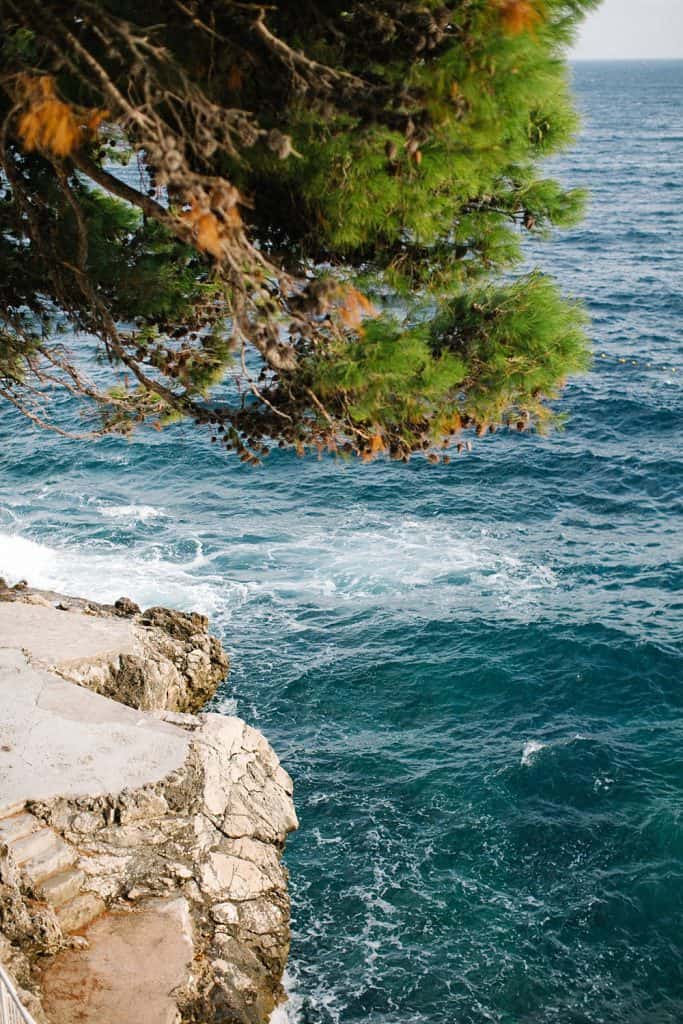 Cocktails
Guests then went to the back patio of the hotel while the reception terrace was set with final details. Let me just tell you – as someone who helped bring the reception area together that day – it. was. gorgeous. Tiny islands dotted the dark turquoise waters as you looked out; some with private houses. A rare rainfall came that morning, leaving the skies a little hazier than usual, diffusing the sunlight just perfectly.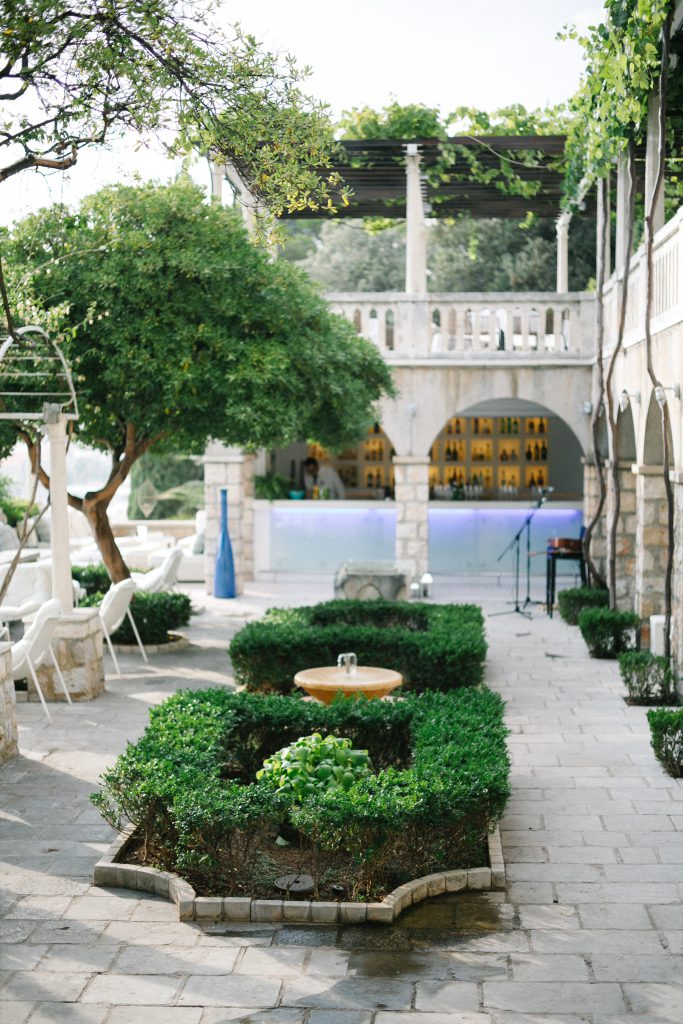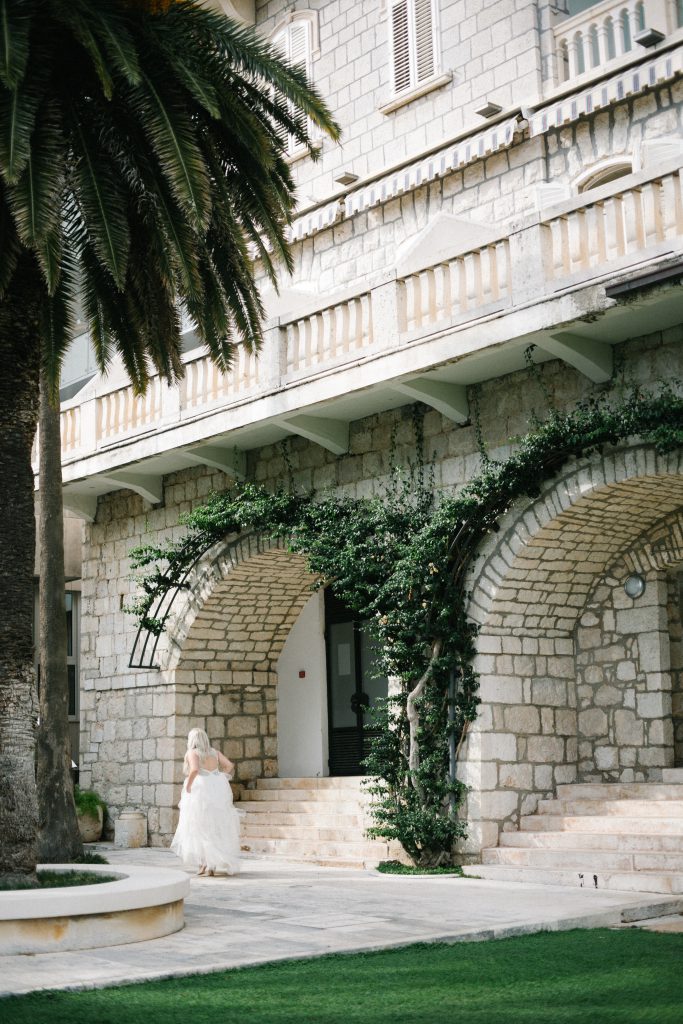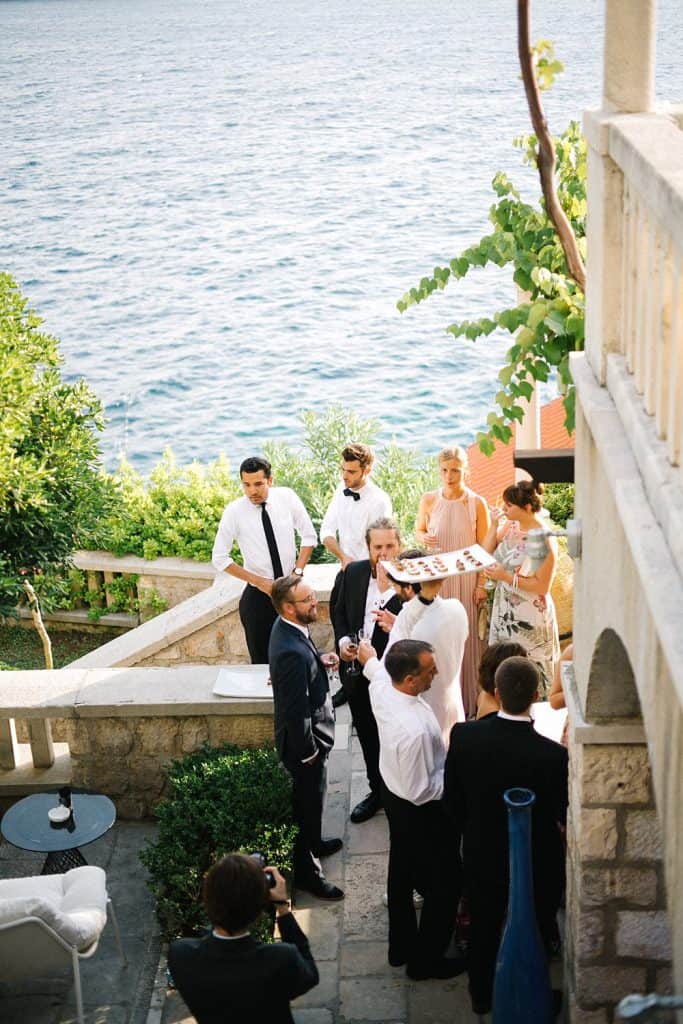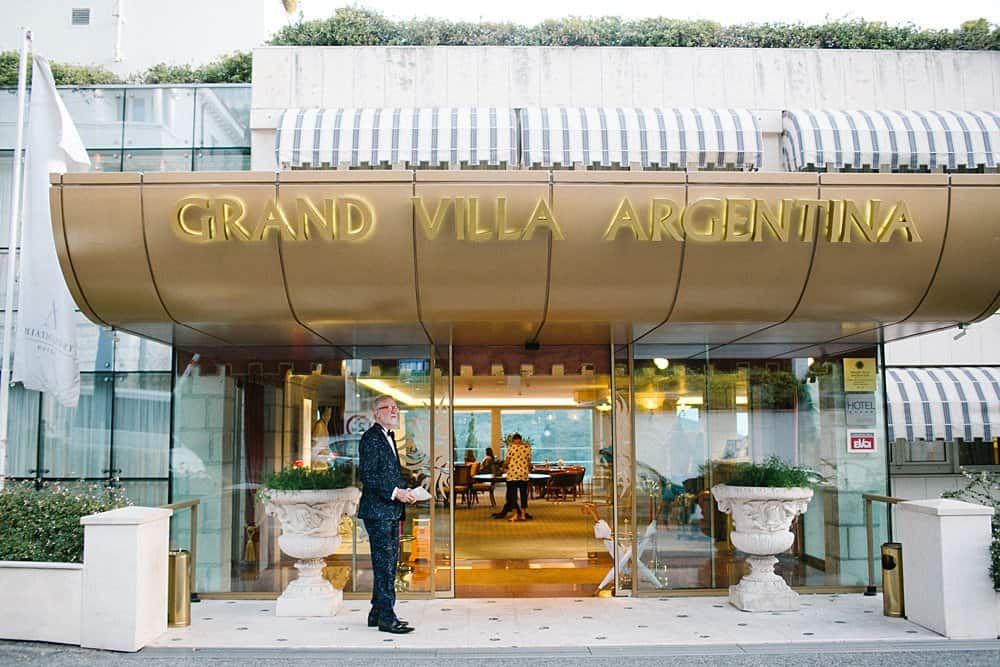 Reception
With beautiful views of the Adriatic Sea, tables were arranged in a U shape, which is traditional for Croatian weddings. At the head table, sheepskins were draped on the bridal party's chairs. Each course of the menu was so well thought out and highlighted the town's delicacies, giving local guests an amazing familiar meal and giving out of town guests a true taste of Croatian cuisine. With guests on each side of the table, it was easy to have conversations without feeling as if the table went on forever in each direction.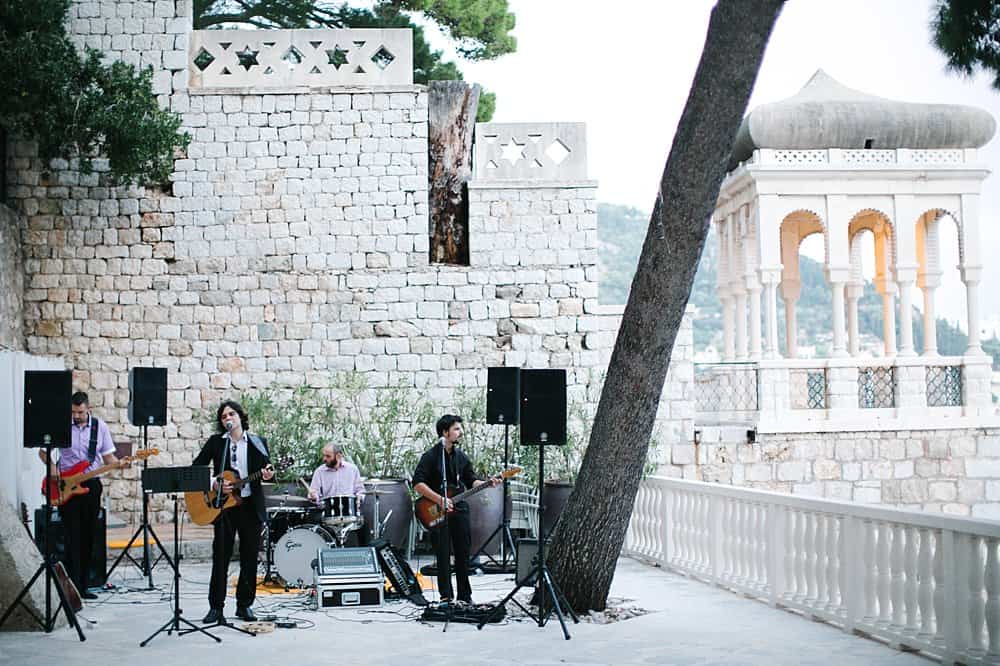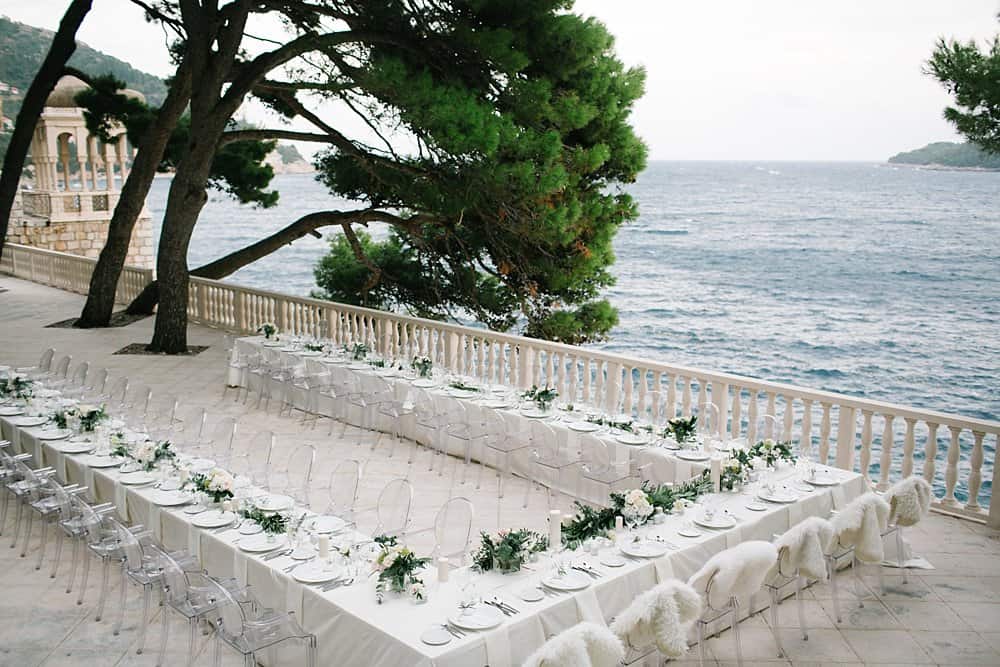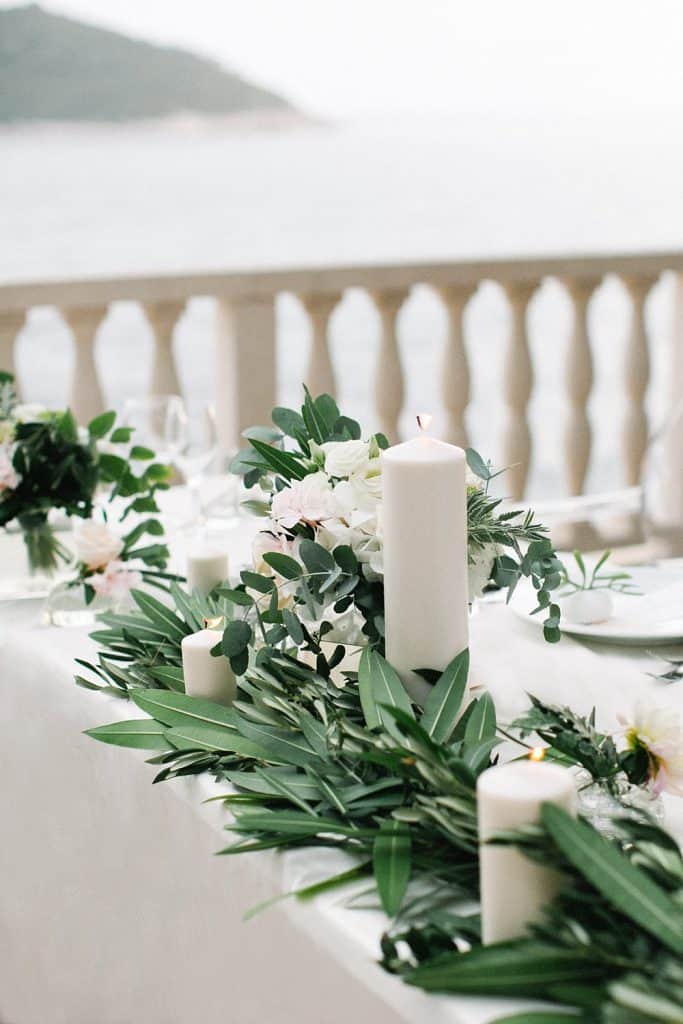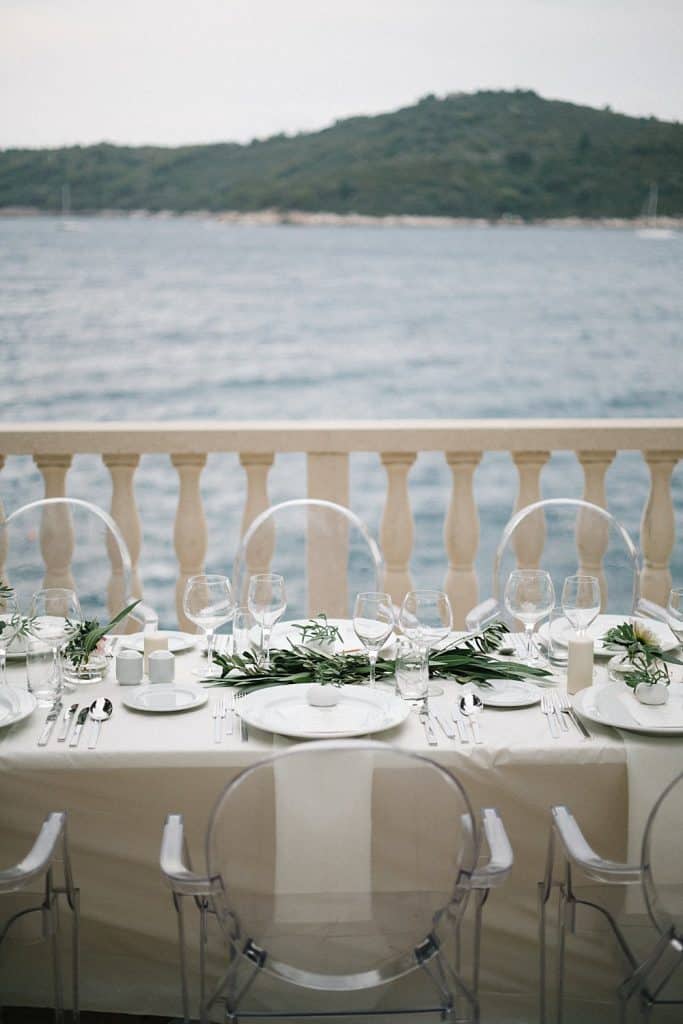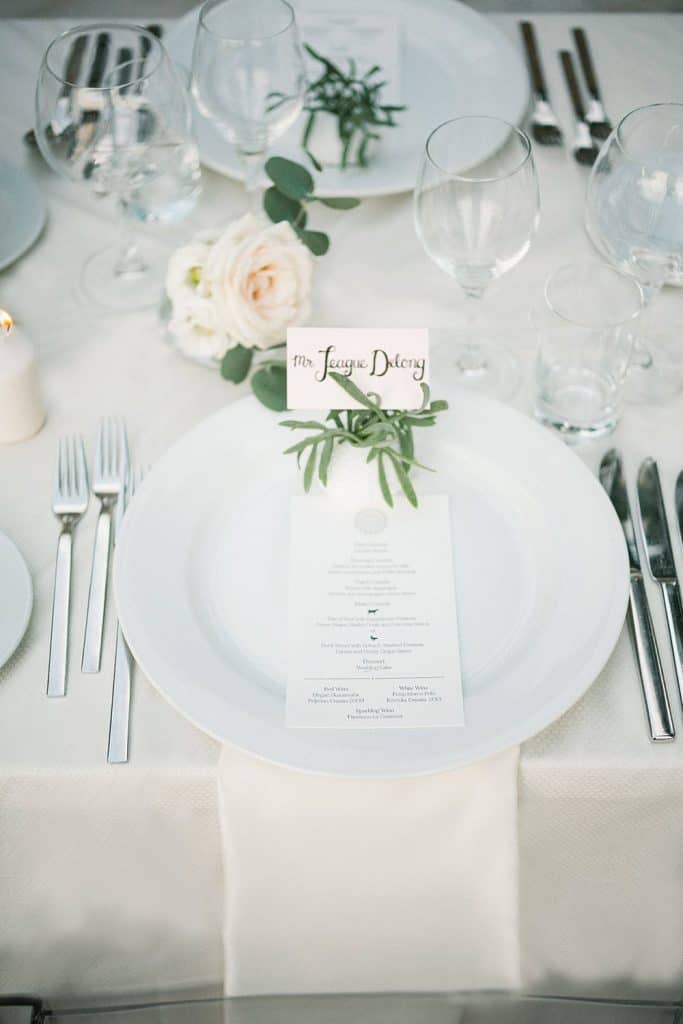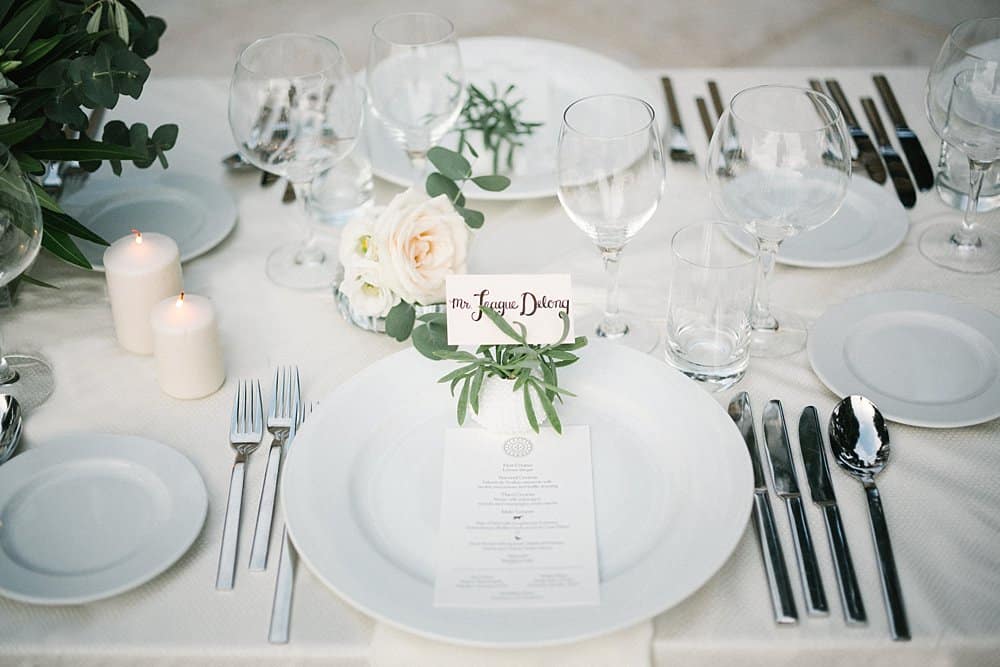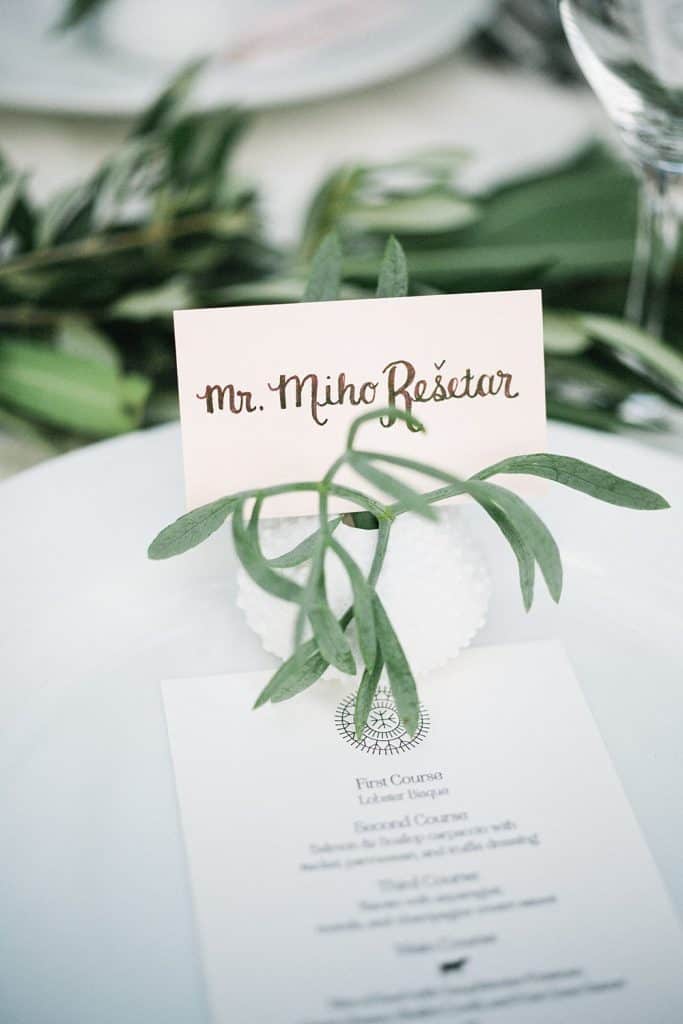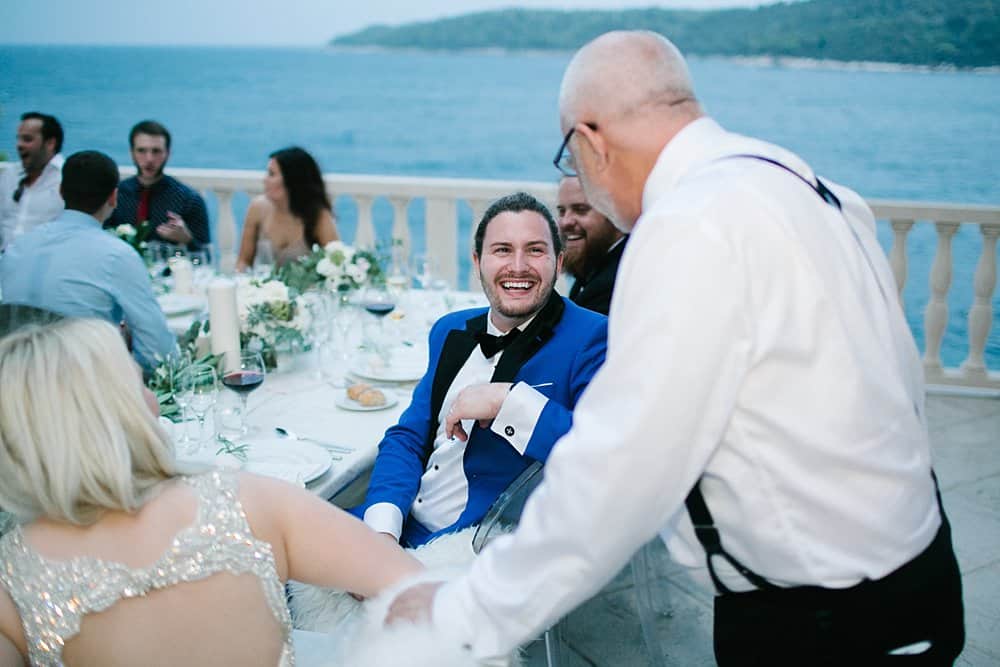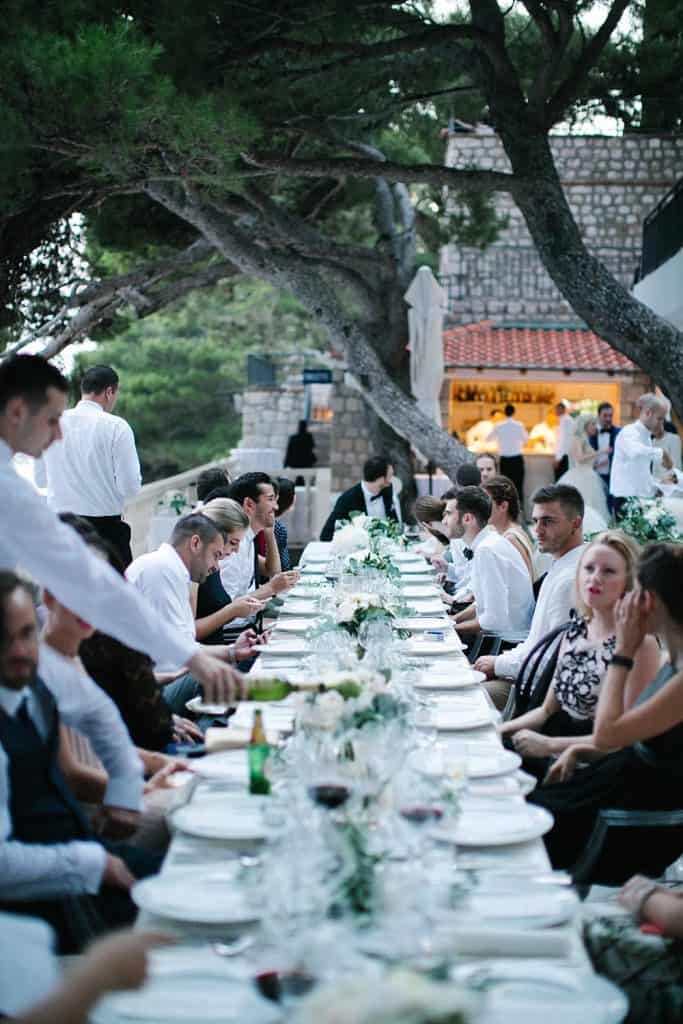 And if this didn't make you jealous enough, Melissa, Mike and close friends set sail for a 10 day yacht cruise through the Adriatic Sea.
I'll have to write a more personal post on Croatia soon. My first trip to Europe was definitely filled with ups and downs ("Ma'am, you tested positive"), but the ups definitely made the downs comical… now, at least.
Photography, Lang Thomas Photography | Location, catering, and cake, Grand Villa Argentina | Event planning & styling and calligraphy, bride, Melissa Brady | Day-of coordination, Dubrovnik Luxury Weddings | Flowers, Marti Heard Designs | Videography, eAllen Pictures | Stationery, Five Dot Design (design); Hound Dog Press (printing) | Music, Klapa Ragusavecchia (ceremony); Gruhak (reception) | Bride's gown, Hayley Paige | Bride's accessories, VeiledBeauty (veil); Badgley Mischka (shoes) | Makeup, Beauty AB | Bridesmaids' dresses, Aidan Mattox | Groom's suit and cufflinks, Gifthorse | Menswear, J.Crew | Groom's accessories, Men's Warehouse (shirt, bow tie, tuxedo studs) | Posters, Hatch Show Print
---
I'm definitely ready for the next Seaside European Wedding. Let's talk!