Anything that can make our lives easier and our businesses run smoother is a no-brainer. I have five services my business can't run without that are tried, true, and used every single day – even when I'm not working – and if you took one of these away from me, I'm pretty sure I would cry ugly, ugly sobs.
(Make sure you read through them all because there's a little something in it for you, too!)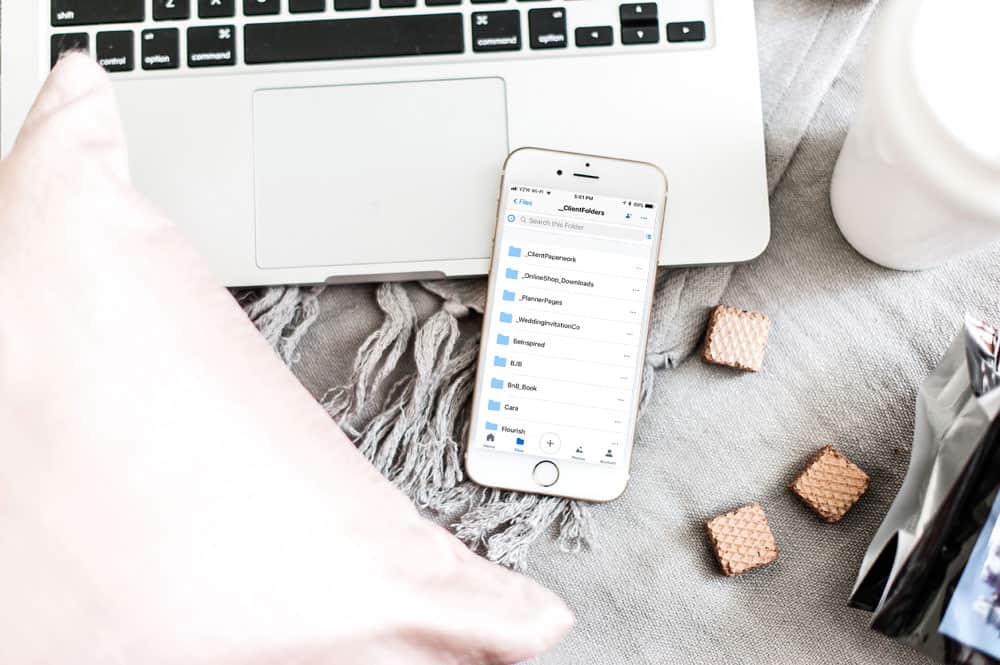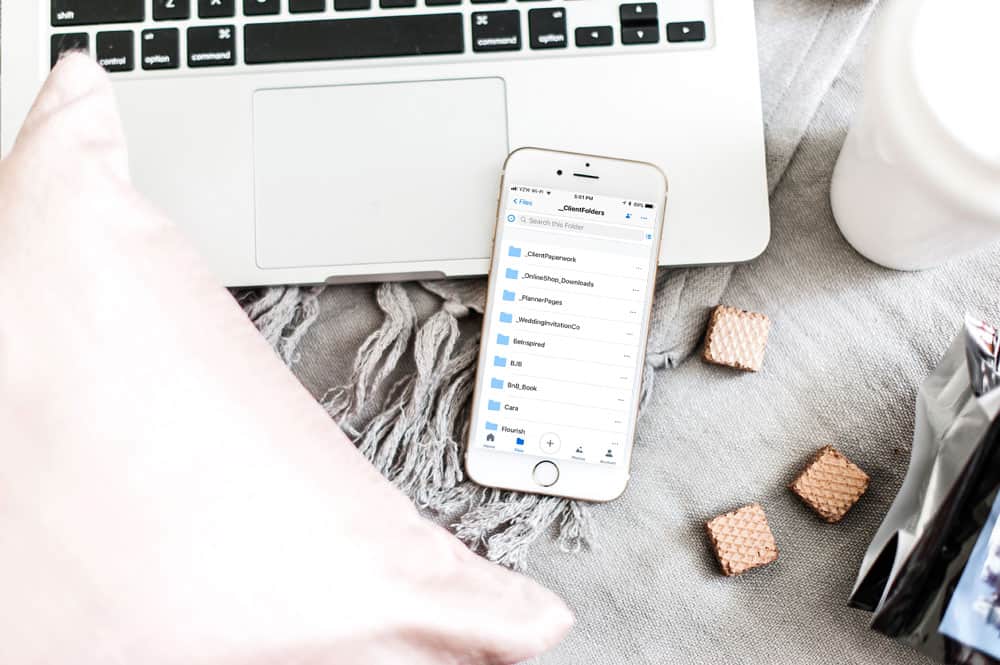 I had an external hardrive shit out on me this summer and the panic that ensued from that experience is one that could have been 10x worse… had I not backed up my entire life on my Dropbox at the same time.
I know what you're thinking. That's the purpose of Dropbox, Kristen… to have it all right there. BUT, I also have the app on my phone meaning two things. 1. my iPhone photos are backed up to my Dropbox and 2. I can access anything on my Dropbox the fly. Sitting on the beach when a client asks about a file? Gotchoo, client. I can resend it to you while I'm perfecting my tan. Another client asks a question that requires you to reference a document? On it. And I didn't even spill my drink.
What's in for you? For every new account that signs up with Dropbox, you acquire 1GB of extra space.
Game. Changer. Later allows me to schedule all my social media posts in one spot and across multiple platforms. BUT, what I love most is that I can save captions (i.e. my hashtags) so I don't have to remember them on the fly or copy/paste from a separate document. I have my hashtags categorized by what's relevant to my posts, so I write my captions, click on the appropriate hashtag categories and schedule. DONE. I use Later for my IG posts, FB posts and Pinterest posts, but there are plenty of other platforms you can integrate.
You can likely get away with the free account if you don't post every day, but if you plan to really ramp up your social media game, I suggest one of the paid subscriptions.
What's in it for you? For every person you sign up with Later, you earn additional posts.
Oh, how I love thee, Square. And I know that I'm just scratching the surface of how I can fully use Square to take payments. Right now, I send out invoices to both my graphic design clients and my wedding invitation clients using Square. On the backend, I've plugged in my rates for all my services so all I have to do is pop that description in the invoice, mark down how many hours and send it off. I can invoice one-off projects, set re-occuring payments, and offer my clients the option to save their card for easy billing. There is an entire world behind the Square interface that I haven't tapped into yet, but knowing I can take a payment wherever I am or send a time-sensitive invoice while away from my desk is all I need right now.
What's in it for you? Square will give you free processing on your first $1000 sales within the first 6 months of signing up.
I'll be 100% honest and say that I'm pretty sure I'm only using about 1/5th the capabilities of Dubsado. But I friggin' love it. Dubsado has allowed me to streamline my contract-signing, my form captures, my information gathering process, and my proofing system. Everything is clean and is equipped with electronic signatures to make the approval process easy and straight-forward. I have so many more things to implement within Dubsado and once I have my entire workflow setup properly, the time and money I'll save with be worth every penny – even moreso than it already is.
What's in it for you? Dubsado will give you 20% off your first month.
I haven't stepped foot in a grocery store in a whole month. And my family is stuffed to the brim with food on the daily. How? I have my groceries delivered to me. Grocery shopping isn't my thing, so not only do I get to keep that hour, but I've saved so much money by not impulse buying or just grabbing things on sale. I keep a running list for the following week in the app and I keep a list of things we need every week. Sunday morning, I place my order and set my shopping time. My shopper texts me when they're at the store to see if I forgot anything, texts me when they're on their way, I ask them to leave everything on the porch and they text me when they've dropped everything off.
Next best part? Target just bought Shipt and plans to integrate it into their stores. Look. Out.
What's in it for you? I'm gonna give you $10 to try it out.
More services I love
Uber. Yup. I still love me some Uber. Get $5 off your next 4 rides.

Greetabl. Cute, quick little gifts you can customize with photos and a fun message. Get 15% off the next gift you send
MileIQ. Tracks my mileage automatically. Just pop in each month and categorize it. Take 20% off an annual subscription (I started with the freebie and found I needed the real deal to track everything I did.)
Shopify + Curious Themes. Elle is my Shopify goddess and I'm so happy I found her training. It's the PERFECT training for setting up your Shopify shop in a weekend (it took me not even a full weekend) and it's so easy to follow. Give Shopify a whirl for free for 2 weeks.
I earn the same or similar compensation listed when you sign up using my link for these services.

---
Interested in taking a few of these services for a test drive and becoming a of mine client? Let's talk!