Alexa and Joe were married at the Drees Pavilion in Covington, Kentucky. Being a designer herself, Alexa wanted a more modern, sleek look for her wedding invitations and wanted something that would really wow her guests when they received it in the mail.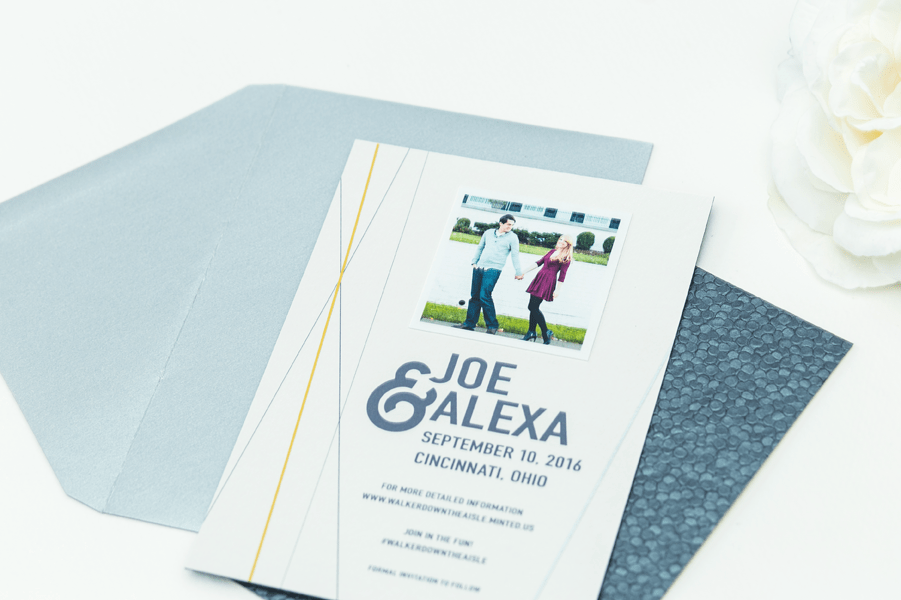 For their Save the Dates, we combined gold and silver foil for the line detail of the card and backed each in an embossed pebble paper. We added a square engagement photo that could be removed and saved by her guests.
Alexa wanted to incorporate texture into her invitations and the embossed pebble envelope liner was the perfect addition. Using the pebble paper also allowed us to tie in the texture from the Save the Date. We used metallic silver envelopes for a touch of sophisticated shine that still allowed the suite to be modern and elegant without pushing it over the edge.
Love this look? Let's talk!